Here is the Faithful Friday 2021 words for you!
Faithful Friday is an initiative from our clergy to further explore the Word of God and to reconnect people with Bible verses.
Please feel free to reflect on what each passage means to you and let us know if any of the passages inspire you.
This time we are also including a blog style comment, please see our Facebook page or Newsletter for the blog comments.
There are also two videos a week from the Clergy, released on a Monday and Thursday as part of the Morning Prayer Readings. Find out more on the parish Youtube account.
Also, explore our other Faithful Friday posts at: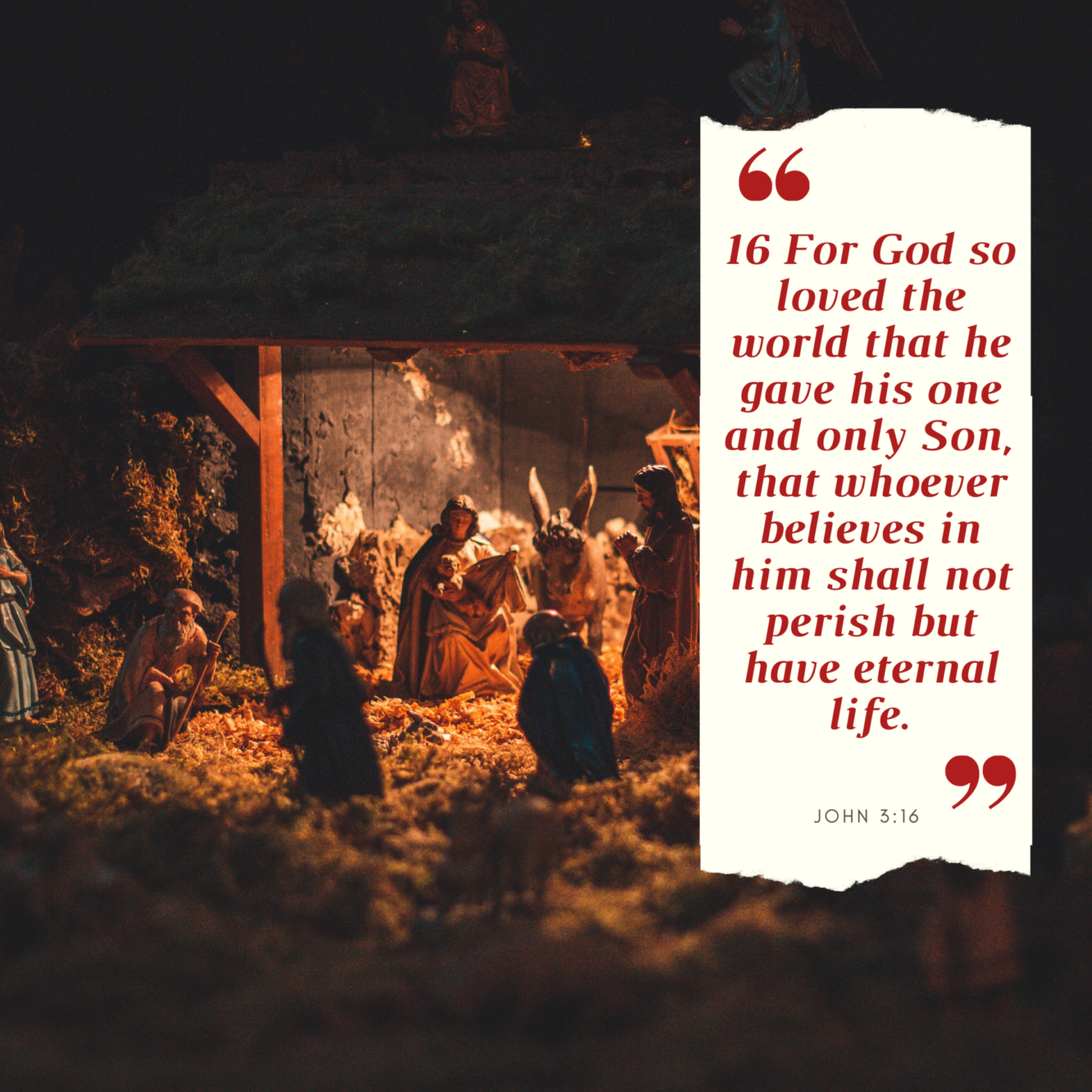 Faithful Friday for 1.1.2021
We start the New Year with some great readings on the consequences of Christmas, and with John 3:16 we are reminded that the whole story is about God's love. The story, that is, of the whole Bible, which is fulfilled in the birth of Jesus. God gave his one and only Son so that whoever – even you, even me – believes in him, can receive all that God intends through his love. Sneak a look at verse 17 too, for it underlines that this is all motivated by God's love: Jesus wasn't sent to condemn, but to save, to rescue. May this set us up well for 2021 to live for Him.
Faithful Friday for 8.1.2021
"What is this thing called Love?" is a song from the past, and our passages this week give us a precise answer for the question "What does God think Love is?" There is a clarity here that Love starts with God; he is the origin of it, and it does not come to us merely in words, but in action – the sacrificial action of Jesus. "Our love for God" is simply a reflection of and reaction to "his love for us". And it doesn't stop in that two-way street: we are urged to show our love for God is real by loving others in the same way. It's a big challenge, but praise God he offers us his Spirit to make it possible!
Faithful Friday for 15.1.2021
Paul writes to the Corinthians in this section with a somewhat sarcastic tone: "you are so rich, like kings, so wise, so strong, so honoured". It seems they have been listening to other teachers who told them those are the results to expect when becoming Christians. Paul urges them to consider again how he and his team came to them and worked and lived amongst them. Growing up as a Christian means we evaluate what we hear rather than just take on every new fad and teaching emphasis. And also in this section we are reminded that the call of Jesus to be forgiven is the call also to live a holy life – from that moment on. What new teachings are tempting us?
Faithful Friday for 22.1.2021
In this letter we are hearing one side of a conversation where Paul is answering some things that have been said to him or that he has noticed in Corinth. One of them was that people were being told that nothing in the way that we live can harm us because we have ultimate spiritual power in Jesus to defeat it. Paul says, "Yes, but…". He wants them to live together as a united church and that means being aware of how younger or weaker believers might stumble because of our bravado. He urges them, and us, to be thoughtful for how our lifestyle impacts others. Are we helping others to live a holy life for Jesus?
Faithful Friday for 29.1.2021
Paul writes to the Corinthians about how they behave with each other when it comes to the Lord's Supper, which in our context we would understand as the service of Holy Communion. He wasn't happy; he had to point out to them how this part of their life together was far more than just a religious picnic, where it might be unfortunate if all the salmon sandwiches had gone leaving something less attractive for those later in the queue. He draws us back to focusing on Jesus, on the cross, on the transformation it works in our lives, and how the meal is a proclamation of how vital the cross is between now and when Jesus returns: so much more than a picnic!
Faithful Friday for 5.2.2021
Towards the end of this letter, in which Paul has had to point out so much that the Corinthians had got wrong with regard to living the Christian life, he begins to show them how easy it is to start to get it right. He describes a number of lovely relationships in the very last chapter as he colours in the wider church 'getting it right'. So for us we may well indeed be able to contribute a hymn, or a word of instruction, or a revelation, or a tongue or interpretation – and if not, then there must be something else we can bring that will edify and build up those around us. We really do all have a contribution to make. Bring it on!
Faithful Friday for 12.2.2021
Angels make an appearance at this significant moment in the life and death and life of Jesus. They were there at the beginning of his life too, and their function is the same: they bring a Godly explanation for a Godly experience. Here in this chapter they do it with a question, which enables Mary to encounter the risen Jesus. John tells us that his gospel is written with the same purpose in mind, that we might believe and find life in Jesus. Let's pray for a deeper experience of the love and life of Jesus as we read and digest more of God's word.
And don't forget that in the middle of next week is Ash Wednesday, the beginning of Lent. Have you thought what you might 'take on'? Check out the website for the Lent course "What is the Bible?", readings through Hebrews, a booklet of prayers – one for each day of Lent. Click on "Lent course 2021 – What is the Bible?" to find all three.
Faithful Friday for 19.2.2021
God speaks to his wayward people through the prophet Jeremiah, and in this section he uses the startling picture language of marriage. God's people are likened to a wife who has abandoned her husband in favour of running off with another suitor: they have committed adultery by worshipping gods other than the one they were betrothed to. Can we glimpse how God's heart is wounded when we ignore him, or mess about with other belief systems or superstitions, or put someone or something else at the heart of our devotion? The grace of God is such that when we turn to return he is waiting to welcome: we praise God for the cross of Jesus.
Faithful Friday for 26.2.2021
"Peace, peace", but there is no peace. The former are the words of the false prophets, and the latter is the conclusion of Jeremiah, God's true prophet. He looks for spiritual leadership from the priests and prophets of his day, but there is none since their message has become nothing more than sentimental religious candy-floss, which has forgotten to teach that a decision to follow the holy ways of the Lord was needed to be able to live in the peace of God. Faith in God is expressed in words, but is not words alone: it is evidenced by the life we lead. Let's continue to learn how to walk with the Lord now from what was said to his people then.