Here is the Faithful Friday word for you!
Faithful Friday is an initiative from our clergy to further explore the Word of God and to reconnect people with Bible verses.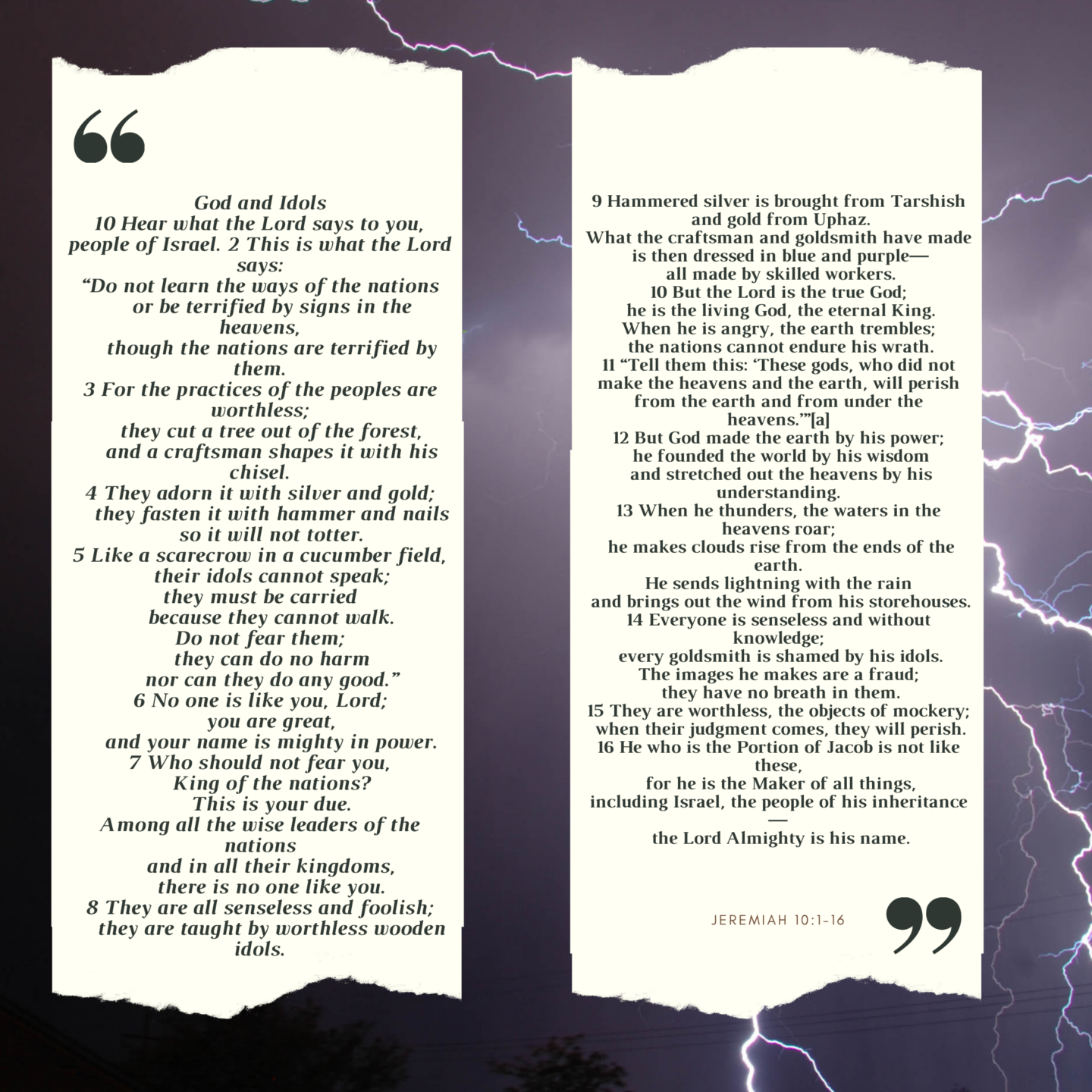 Please feel free to reflect on what each passage means to you and let us know if any of the passages inspire you.
This time we are also including a blog style comment for Revd David Hildred. Please see our below or our Facebook page/ Newsletter for the blog post.
There are also two videos a week from the Clergy, released on a Monday and Thursday as part of the Morning Prayer Readings. Find out more on the parish Youtube account.
Also, explore our other Faithful Friday posts at:
Faithful Friday for 5.3.2021
Has a stone ever opened its mouth and said something to you? This was the crazy point that God had to make to his ancient people who had drifted away from worshipping him to worshipping idols that they had made. Those idols had been carved from trees from the forest, or from stones from the quarry. Once they were in the pride of place they could not speak, nor could they move; they were no gods at all. Could we ever be so foolish as that? Their example is there as a warning for us to check that 'pride of place' in our lives is filled only with One; the One who is Lord of all. The alternative is that he is not Lord at all.
Faithful Friday for 12.3.2021
It's a hard task being a prophet for God. Jeremiah tells us of the struggle he has in being the lone voice of God's message of truth about the spiritual state of his people. It's only natural that he feels he might crumble under the pressure of being unpopular: the people really are intent on 'shooting the messenger'. But God offers to strengthen him, that the people would turn to Jeremiah, rather than Jeremiah trim his message to suit their ears. Do we hear an echo here of the prayer of Jesus for his disciples who are 'in the world, but not of the world' (John 17)? God's same encouragement is available for his modern-day people.
Faithful Friday for 19.3.2021
In the midst of reading Jeremiah we pause to celebrate the feast day of 'Joseph of Nazareth', step-dad to Jesus. We are familiar in Jeremiah hearing that God's ancient people face the coming punishment of exile because of their rebellion against him, their refusal to remain true to him; now here in Matthew we hear of the coming rescue in the birth of Jesus for God's people, which is now a group much widened and extended. In both books the message was unexpected. In both places it was questioned. Praise God that in Matthew, Joseph chooses to respond obediently to the message he receives. Is there a choice we must make?
Faithful Friday for 26.3.2021
As we finish this set of readings in Jeremiah God's ancient people are about to be sent into exile away from their promised land and temple – everything that reminded them who they were in God's eyes. Their exile is because of their rejection of God; but he has not rejected them. The exile will be for a fixed period (70 years) and whilst they are in Babylon God will 'watch over them', 'build them up' before he brings them back, precisely because they remain his people, and he is their God. We are meant to learn from his ancient people how to be his modern-day people: let's ensure we return each and every day to the Lord "with all our heart".
Faithful Friday for 2.4.2021
On what we might consider the most holy of days we read in Hebrews 10 that it is "impossible for the blood of bulls and goats to take away sins". That Old Testament system of animal sacrifice was designed to point forward to the ultimate sacrifice of Jesus, because it was insufficient of itself to get the job done. Jesus does so much more, not only taking away our sin, but in its place setting his holiness. In the same chapter we rejoice to read, "we have been made holy through the sacrifice of the body of Jesus Christ once for all". He's finished the job and it need never be repeated. Hallelujah!
Faithful Friday for 9.4.2021
The readings at this end of the week turn us to remember that the Resurrection of Jesus does not change only his lifeless position. John, in his gospel, records the occasions when Jesus says "I am …" and here we are told "I am the Resurrection and the Life". Before his resurrection we have these three dramatic raisings of others from the dead, which show that his words are not mere theory. How much more then, after his own resurrection, should we have confidence to believe that new life of Jesus is applicable to us here and now. Get those Easter eggs inside you: get the new life of Jesus in there too! Hallelujah, Christ is risen!
Faithful Friday for 12.4.2021
These incidents after the Resurrection show that the message of the new life of Jesus had not yet fully sunk in to even the closest disciples of Jesus.  And so we have this tender encounter between Peter and Jesus: Peter who denied knowing Jesus three times on the night of his betrayal is helped to acknowledge his love for Jesus three times.  Jesus restores Peter, he brings new life to him.  Jesus deals with us as individuals: he says to Peter, "Don't worry about him (John), simply attend to how you follow me".  Let's expect the Resurrection to go on making a deep impact upon us, and let's attend to how we follow the one who is the Resurrection and the Life.
Faithful Friday for 23.4.2021
It's St George's Day. George is, of course, famous for the legend of defeating a dragon, and may well have spent his adult life as a soldier. Ephesians chapter 6, our reading for today, combines the two well. Paul, writing from his prison cell, may well have been looking at the prison guard in his uniform when he draws out the links between a soldier's armour and the armour that God provides for the Christian. As believers we are called to fight against that ancient serpent, the devil (depicted as a dragon in Revelation), and stand victorious as God's people, to his praise and glory. We need to put on that armour each and every day.
Faithful Friday for 30.4.2021
Paul is giving some very practical instructions for how to live as "children light" based upon what he has been teaching in the earlier parts of his letter. Here in chapter 6 it's about relationships where a power imbalance could lead to oppression in one direction and bitterness in the other. For "slaves/masters" we could easily read "workers/bosses" today. Whatever life-situation we find ourselves in we are called to be imitators of God and children of light: are there phrases in these readings that will help us to bring glory and honour to the Lord?