The recording of the Institution Service of Revd David Hildred on Thursday 11th June 2020 in the Parish of Kidderminster East is now live on the parish youtube account.
We are deeply and sincerely sorry that, despite the best laid plans (and the purchase of a Zoom licence for up to 500 screens!), many of you were unable to login to David Hildred's Service of Institution on Thursday evening. The issue was around the allocation of said licence, which was not clear with Zoom. We appreciate how disappointed you must have been and hope that you will enjoy the recording of the service; which is now available to view on the Kidderminster East Parish YouTube channel or via the Parish website. 
David, Robert and the Parish Team.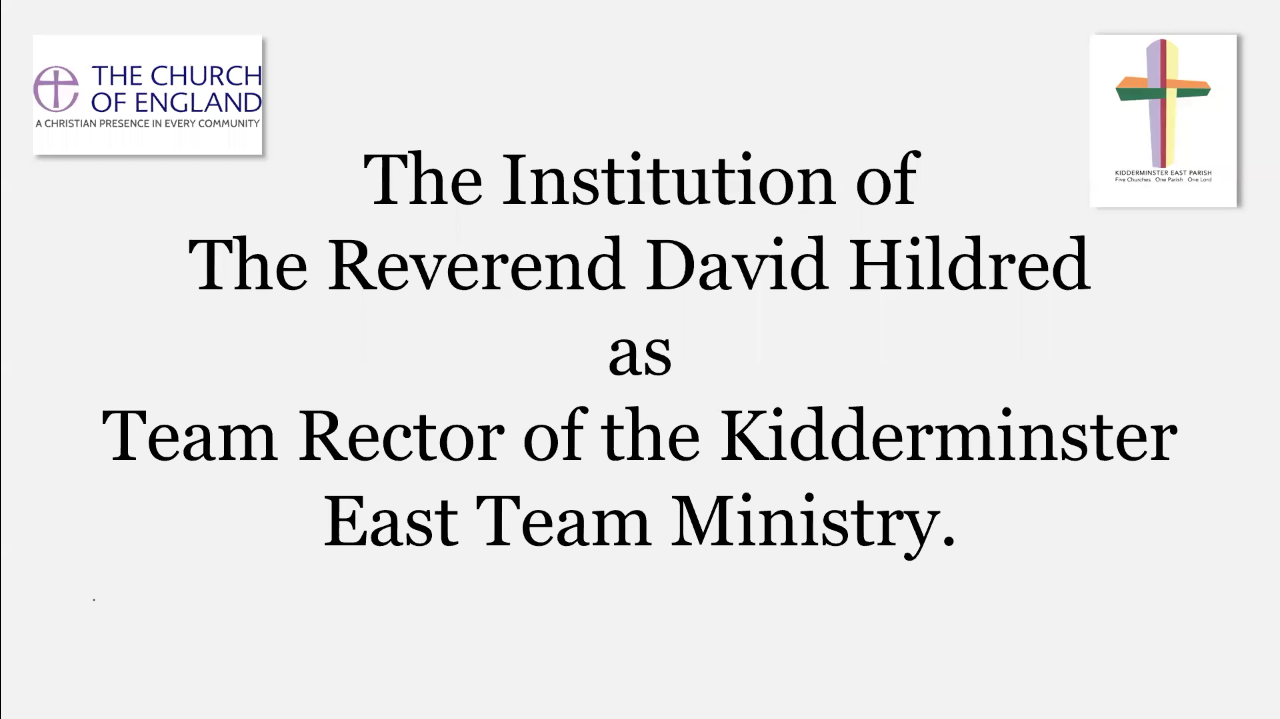 Finally, welcome Revd David and Hilary to the Parish of Kidderminster East.