Please see below for information and pictures from previous Messy Church events. 

The Parish of Kidderminster East Messy Church Team and volunteers run a Messy Church event once a month, for nine months out of the year, at one of our five churches.
The Messy Church events often include: crafts, activities, games, and food, to help explore and discover the Bible and God.
Children and their guardians can come together with the church community to share stories and experiences as new spaces to explore faith.
Messy Christingle Cracker 22.12.2020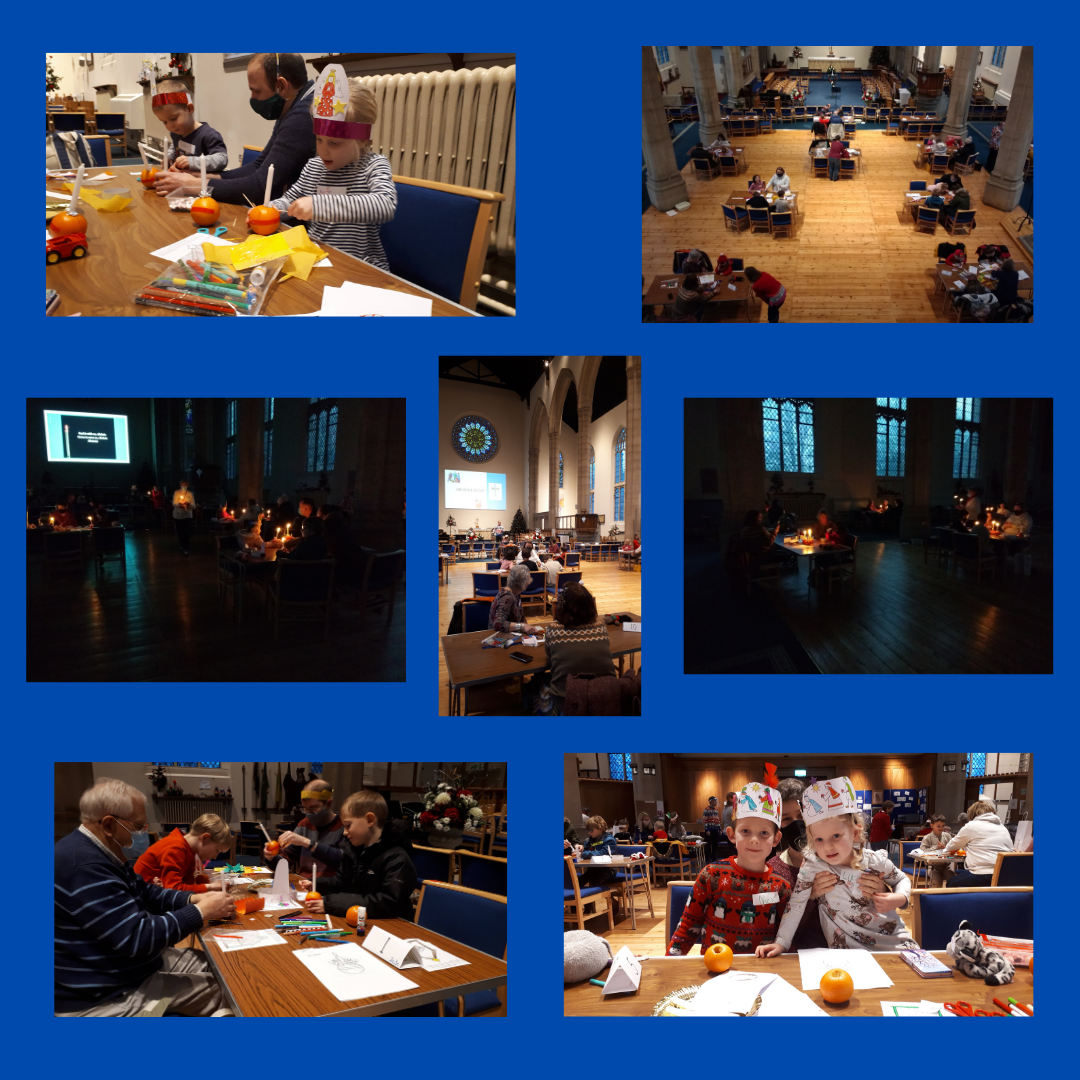 Messy Harvest Picnic 20.09.2020
Sadly, due to the Covid-19 Pandemic many of our Messy Church events have not been able to happen. But our Messy Church team have kept in contact in many different ways. Please see below for more details.

Messy Church 7.3.19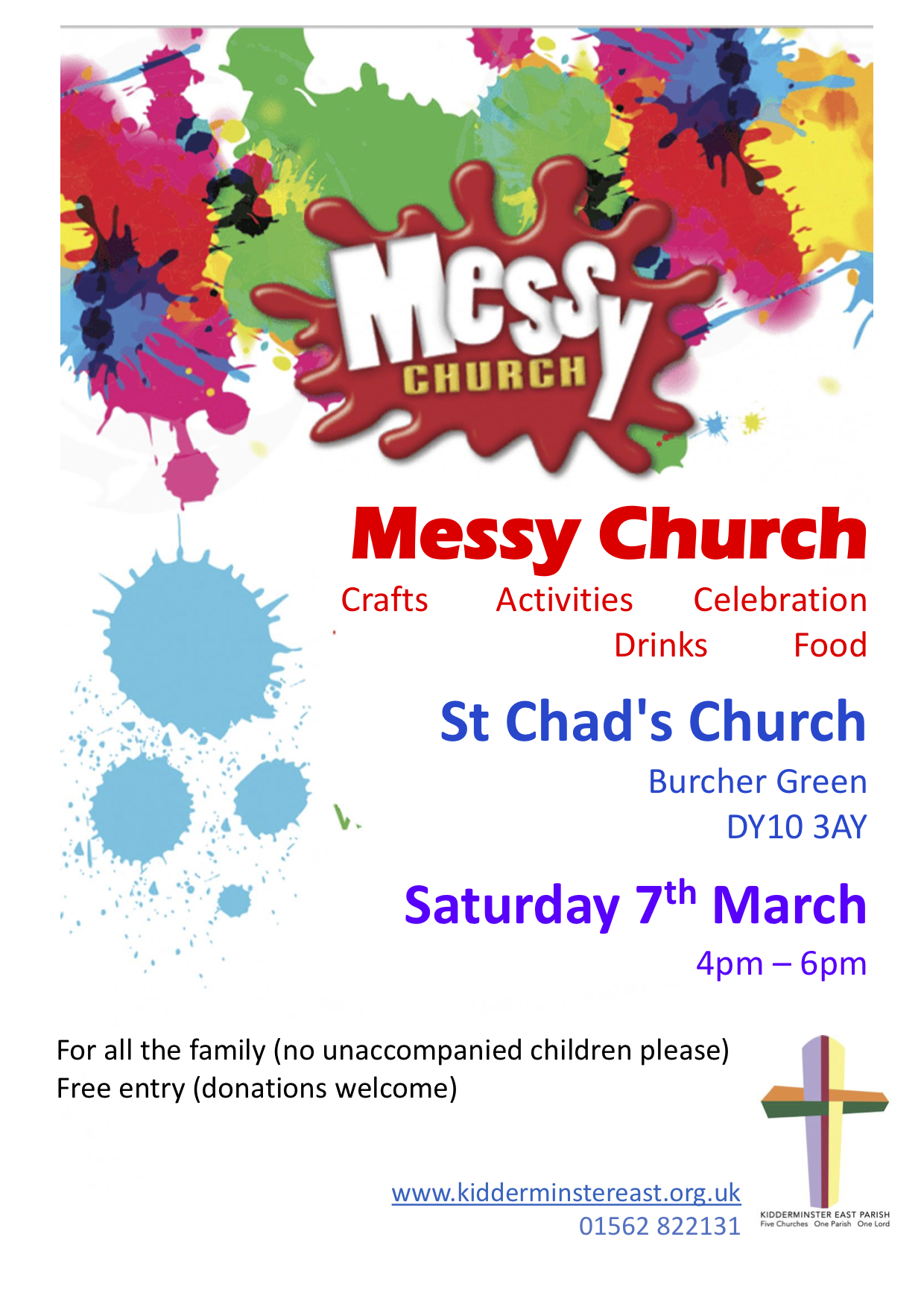 Half Term Messy 18.2.19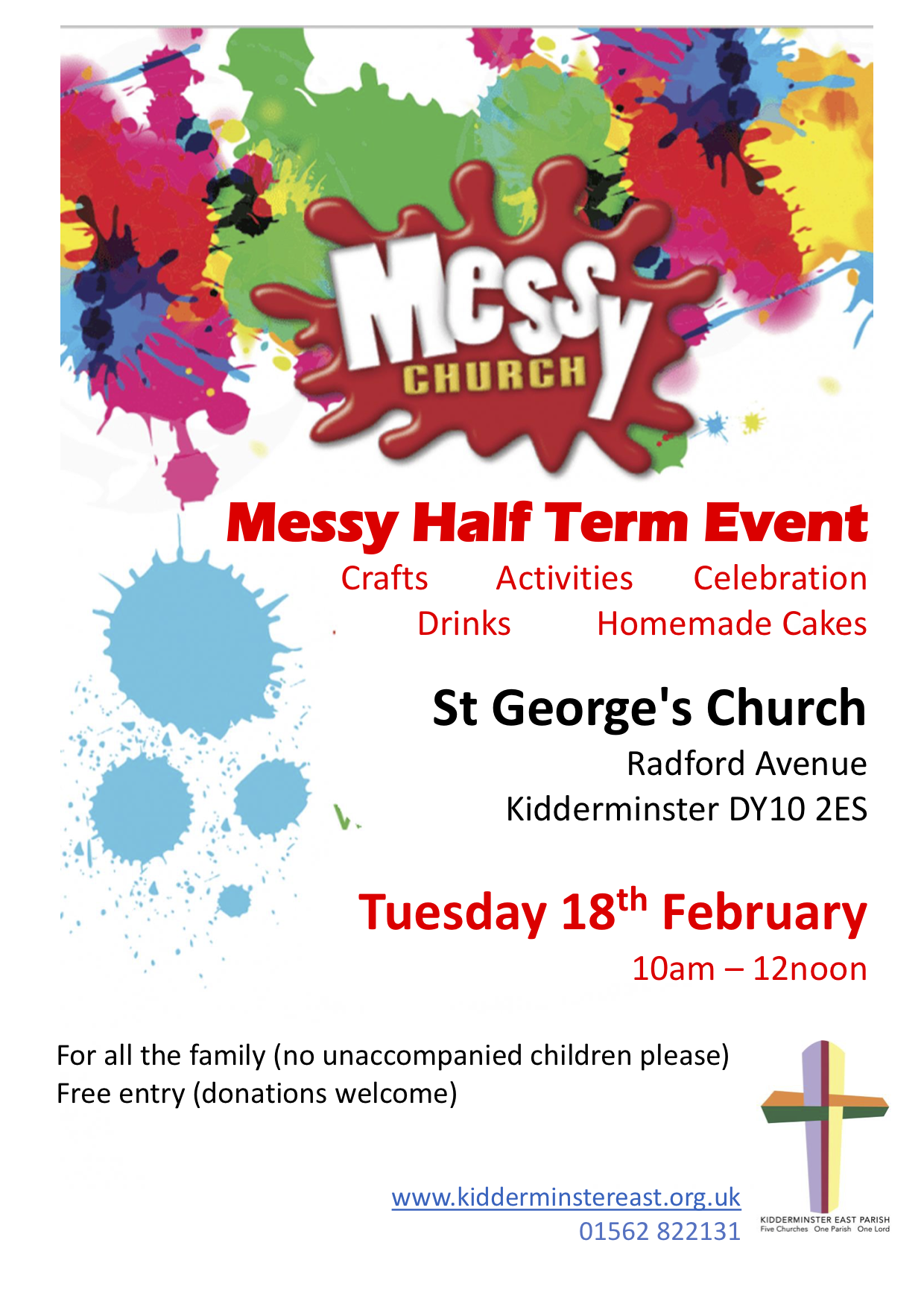 Messy New Year 18.1.20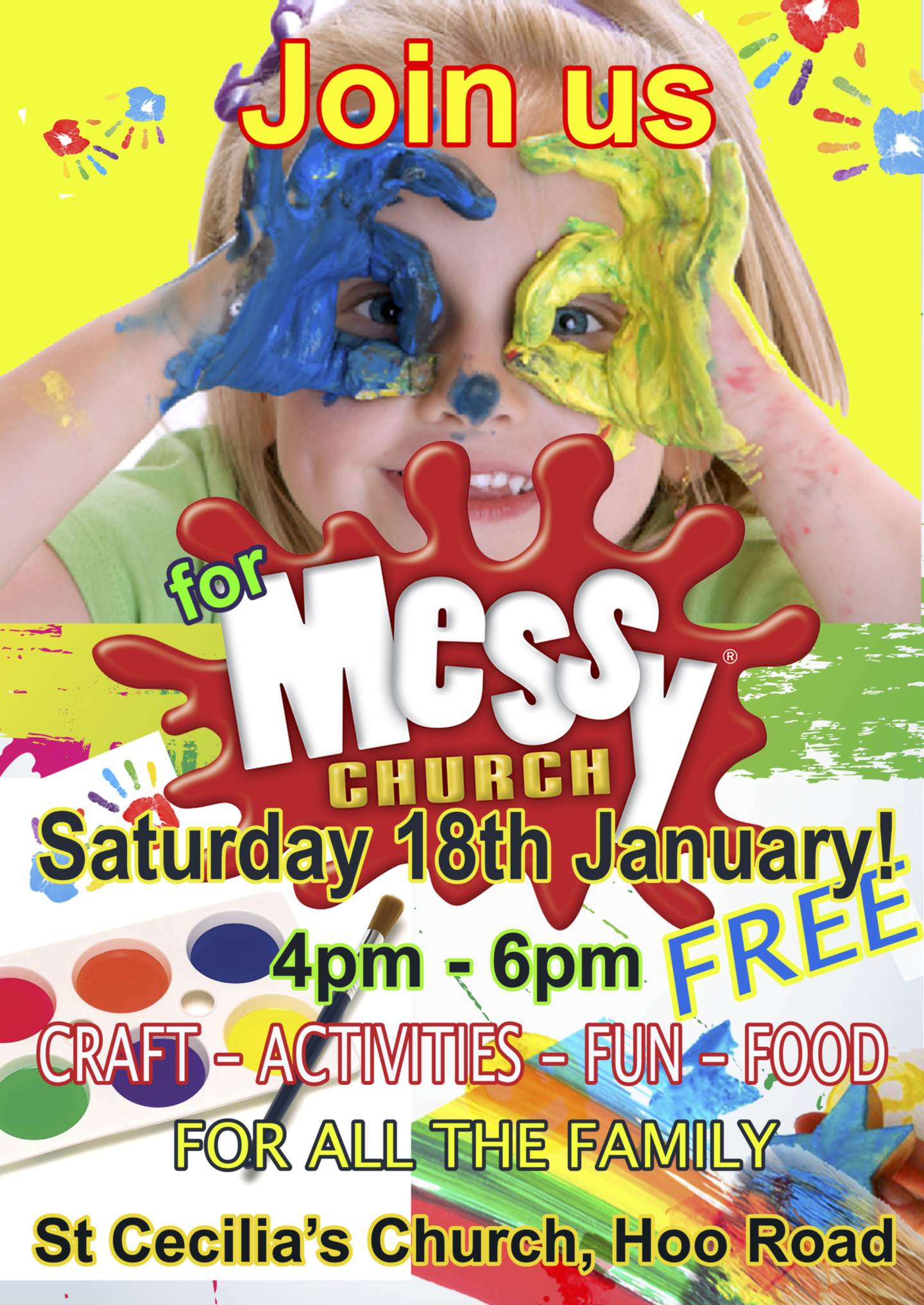 Messy Christingle 14.12.19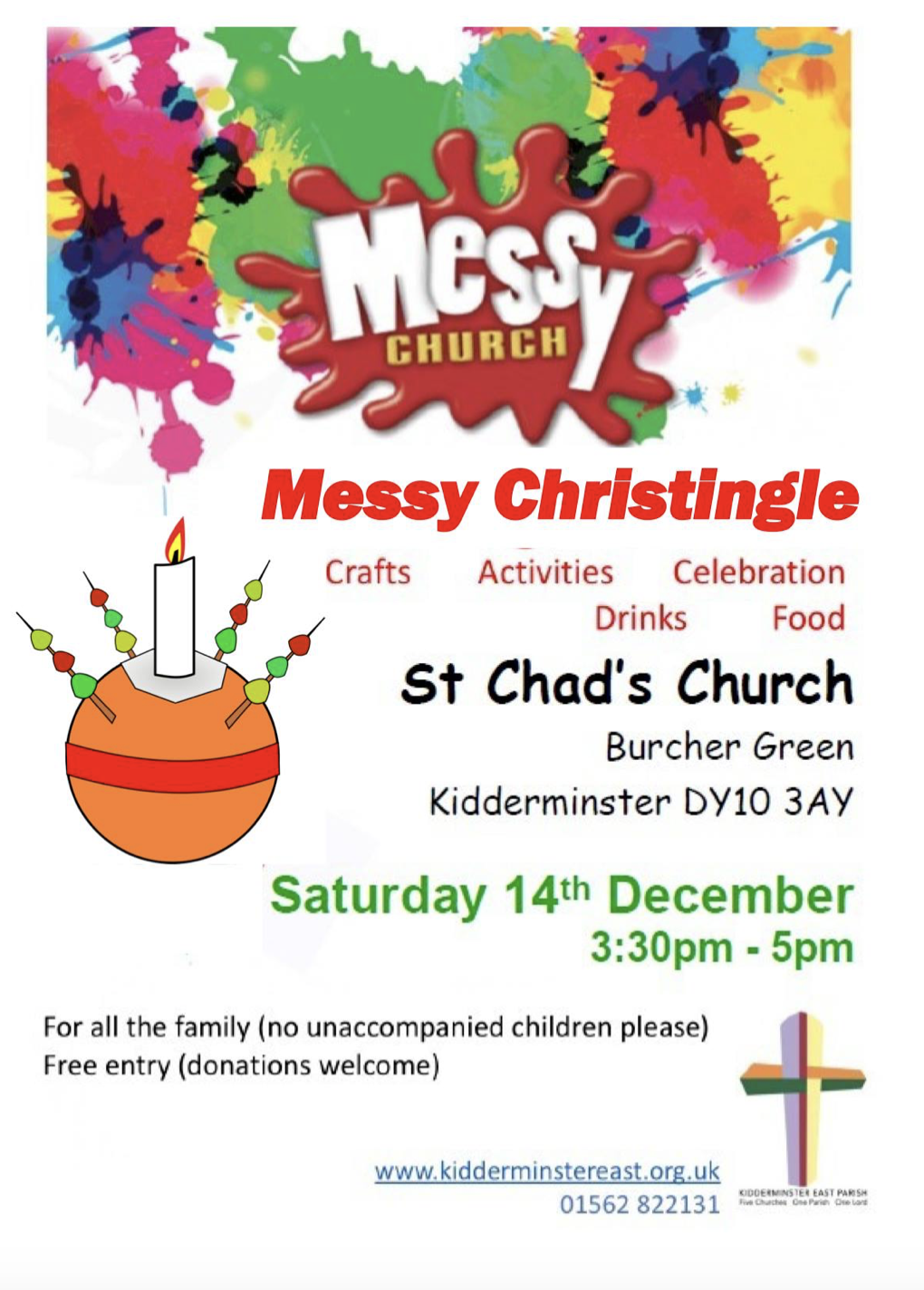 Advent Messy 23.11.19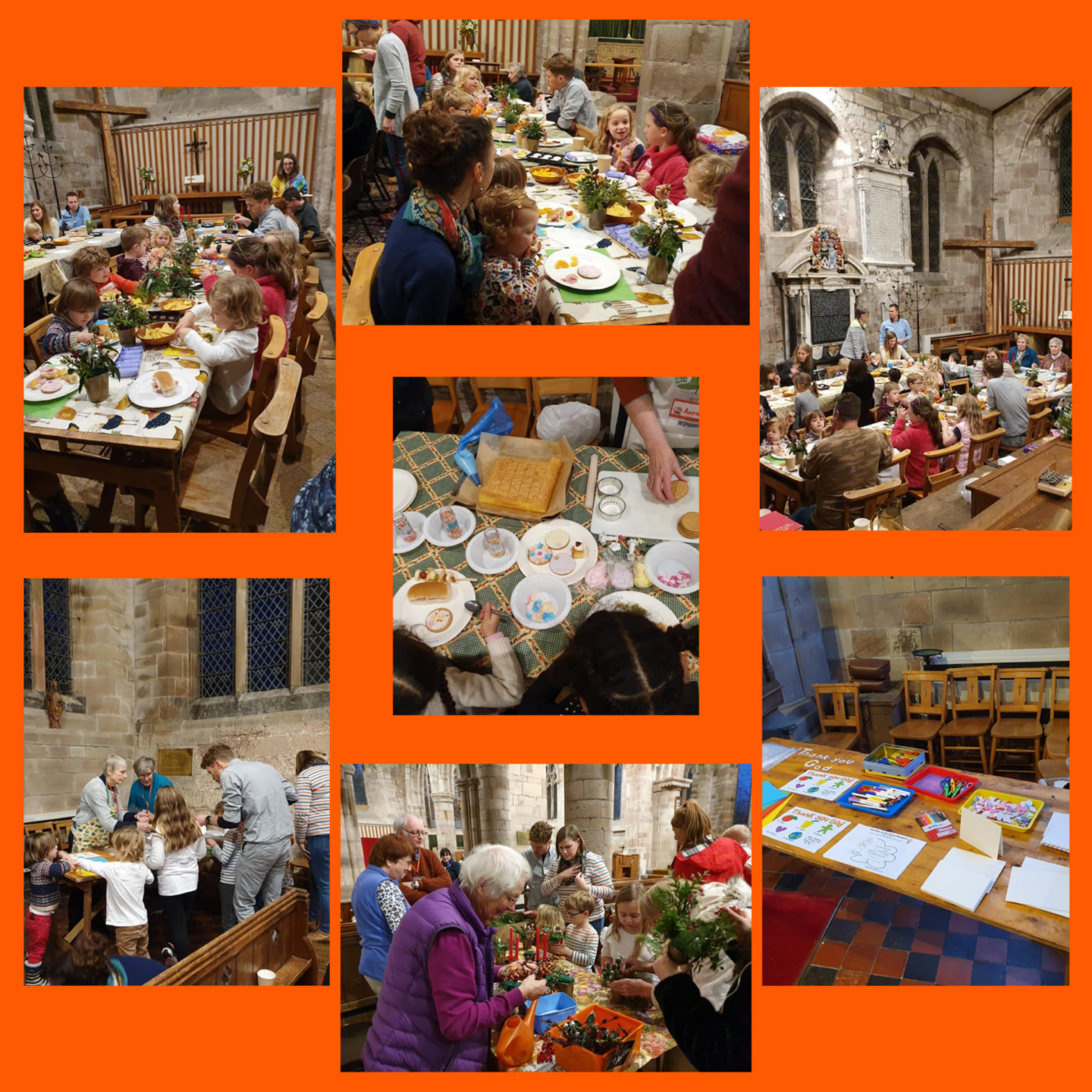 Half-Term Messy 29.10.19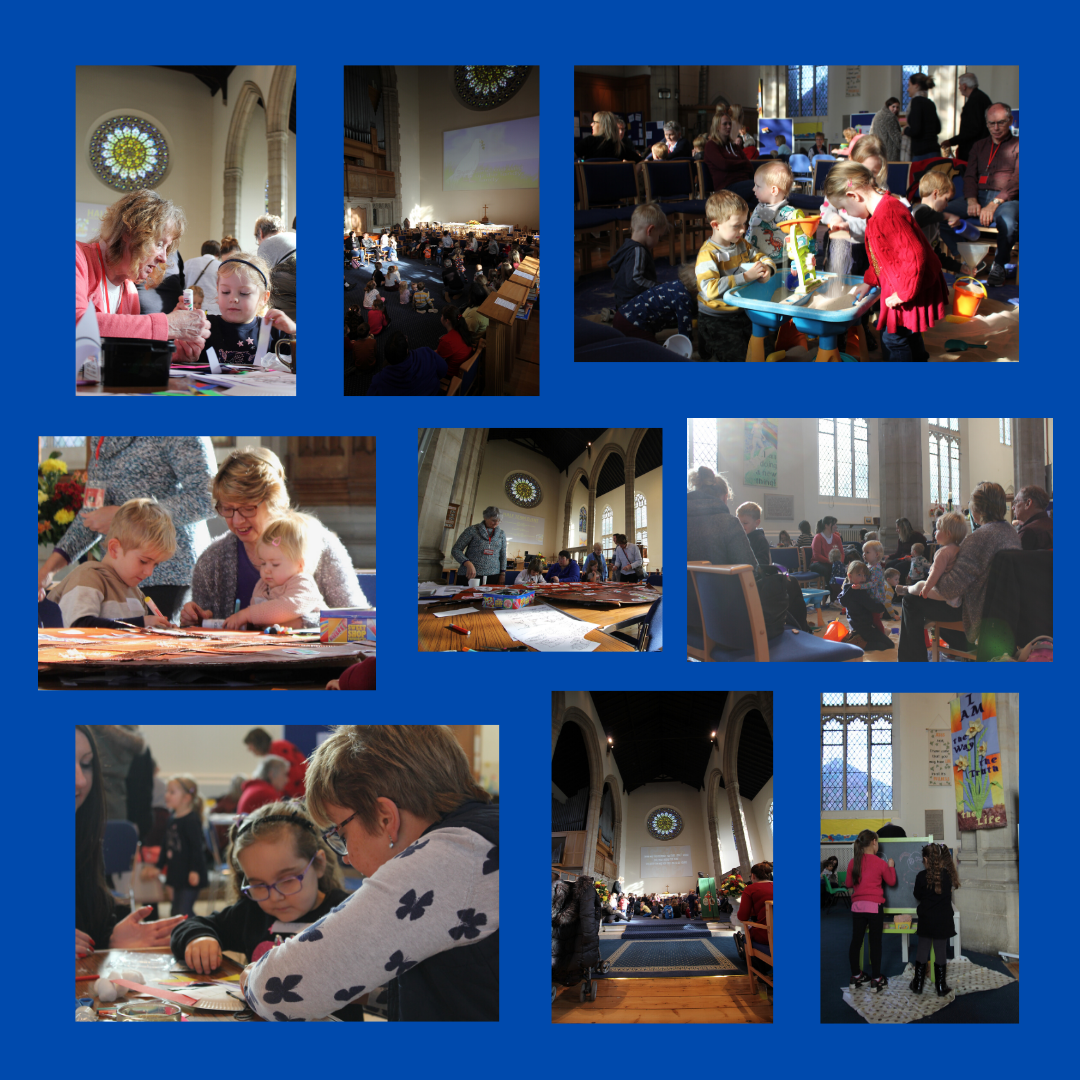 September Messy 14.09.19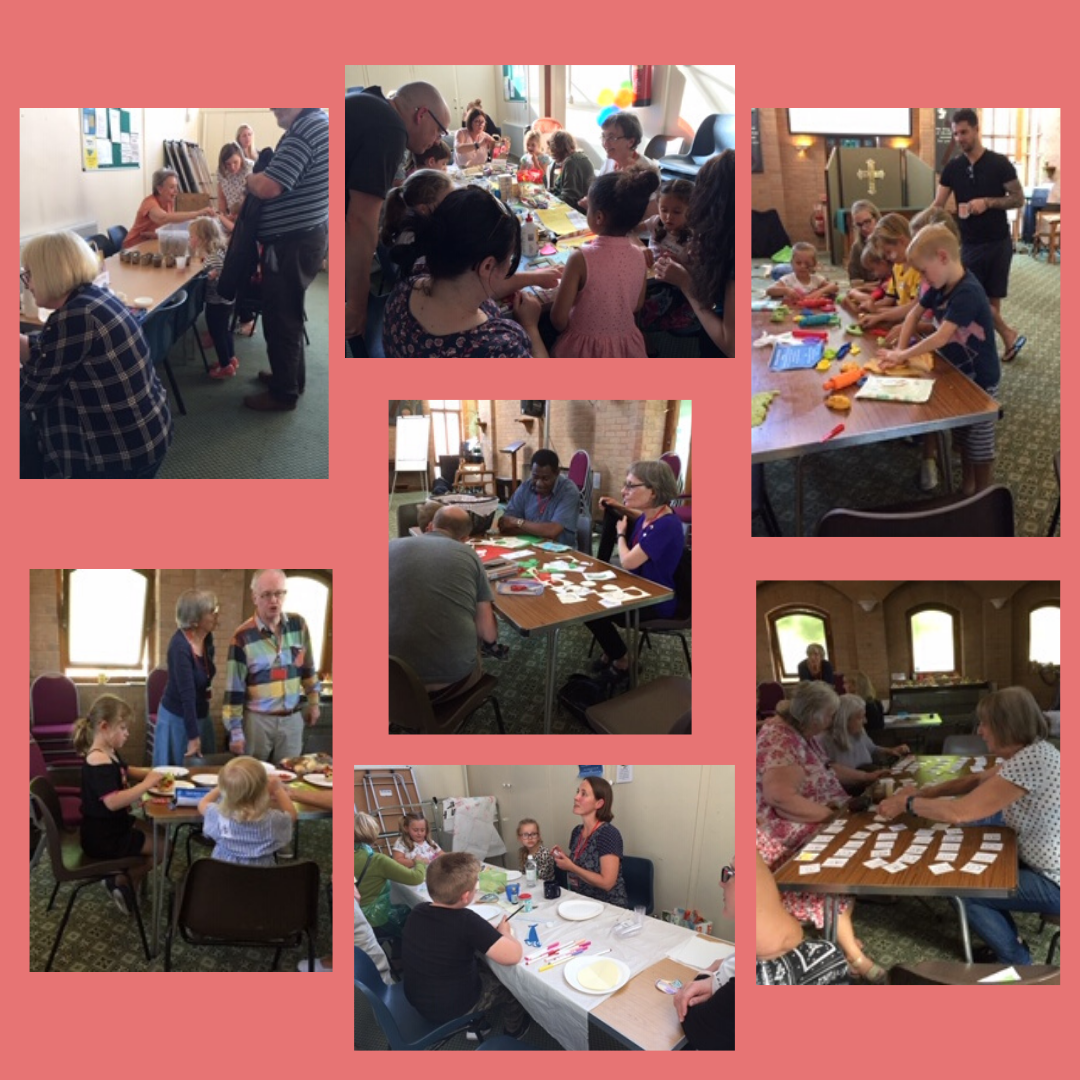 Summer Messy 20.07.19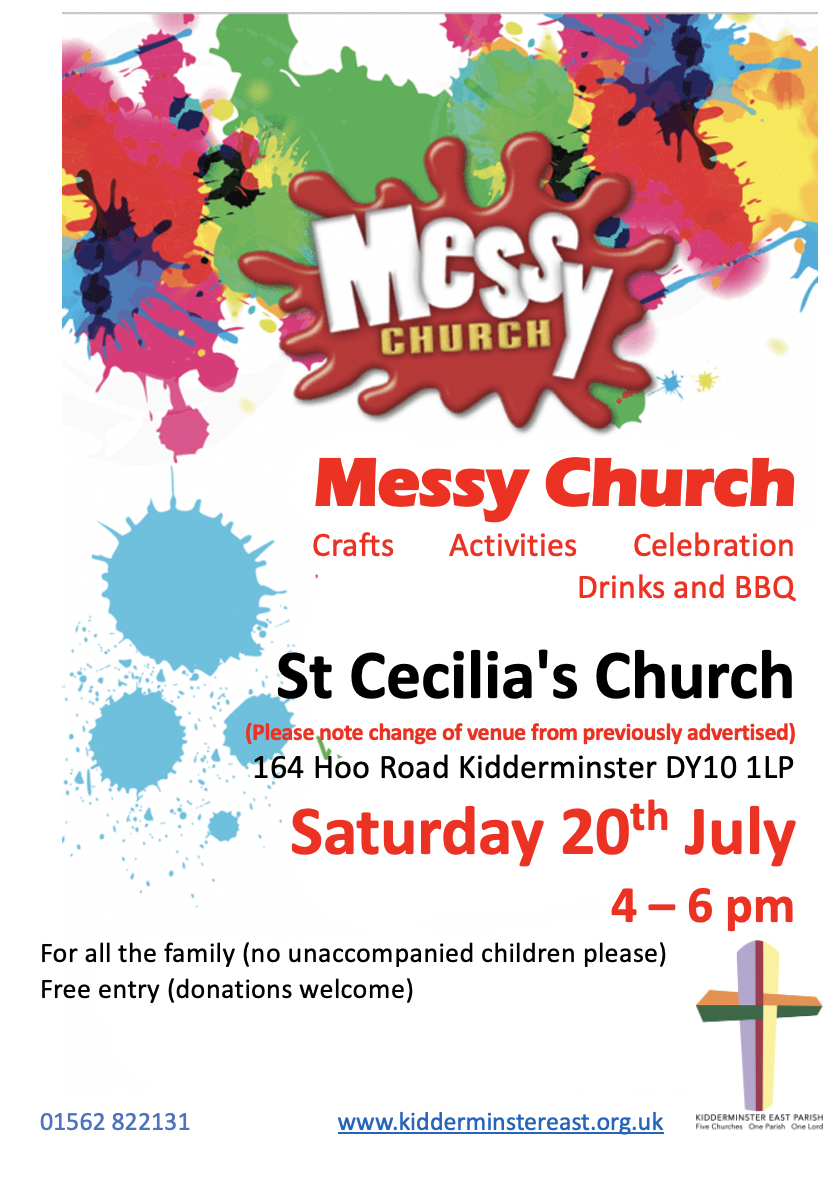 Messy Church 15.06.19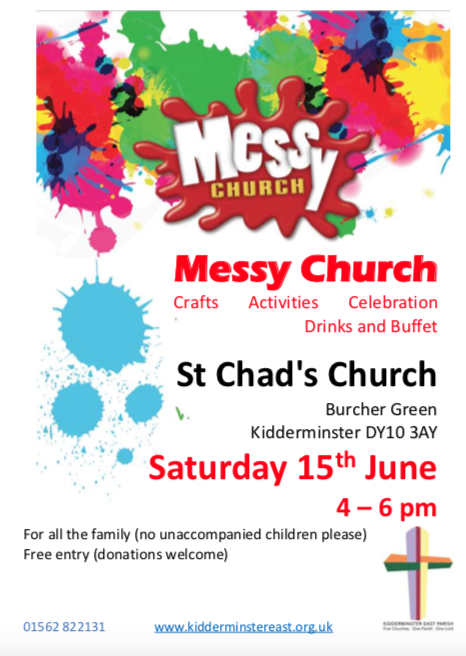 May Messy Half Term 28.05.19
Easter Messy 13.04.19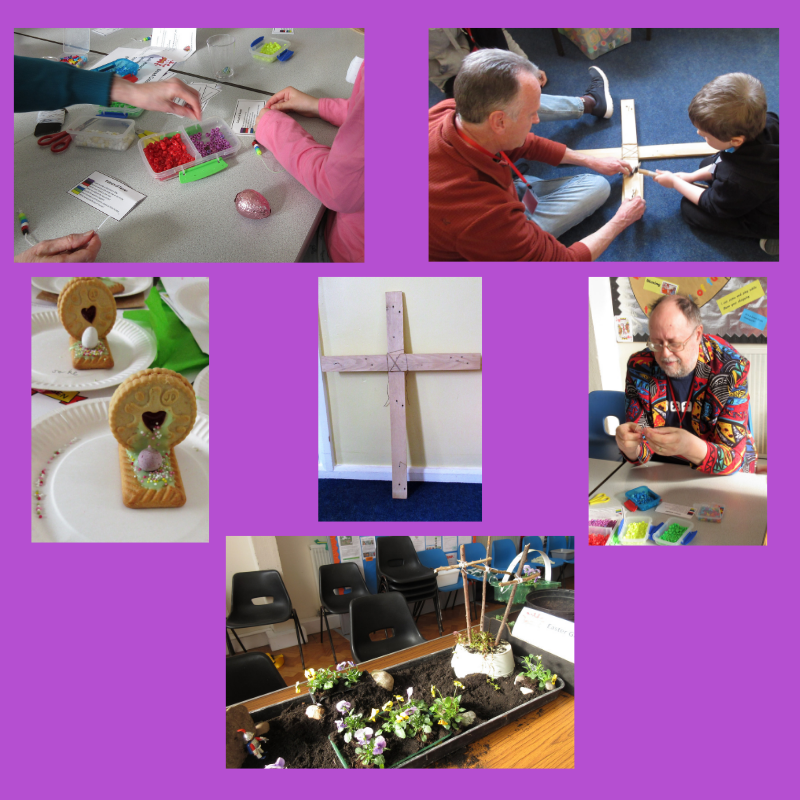 Mothering Sunday Messy 31.03.19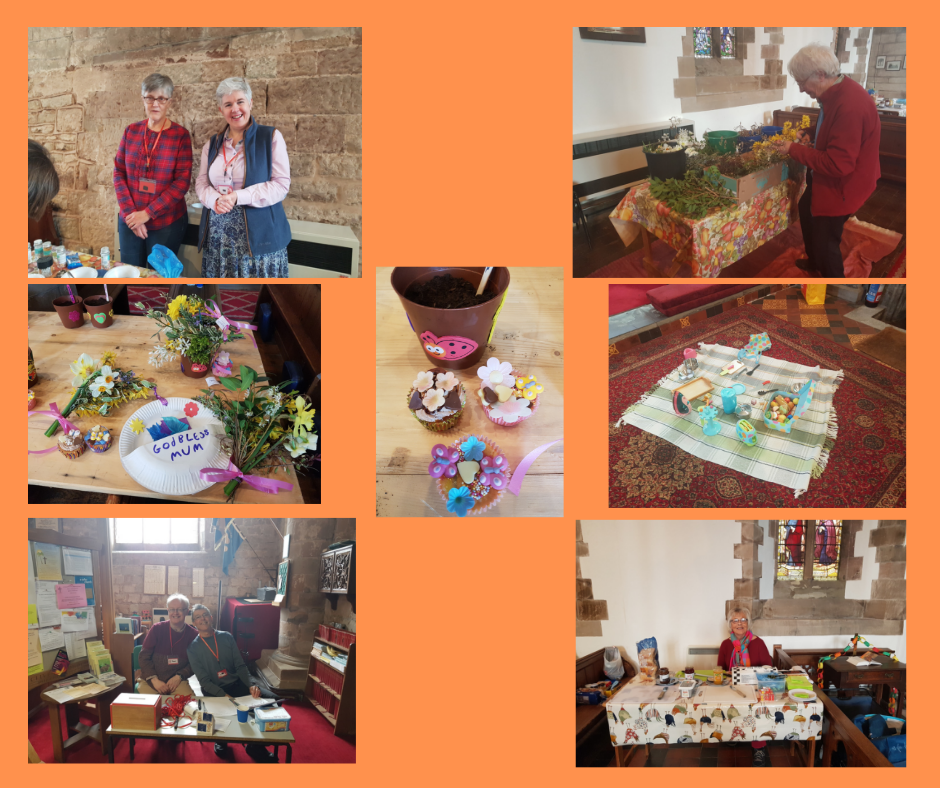 Messy Half Term 19.02.19
Messy New Year 19.01.19

Christmas Messy Church 15.12.18

Good Samaritan Messy 17.11.18
Half Term Messy 30.10.18
Harvest Messy 15.09.18
Messy in the Woods 14.07.18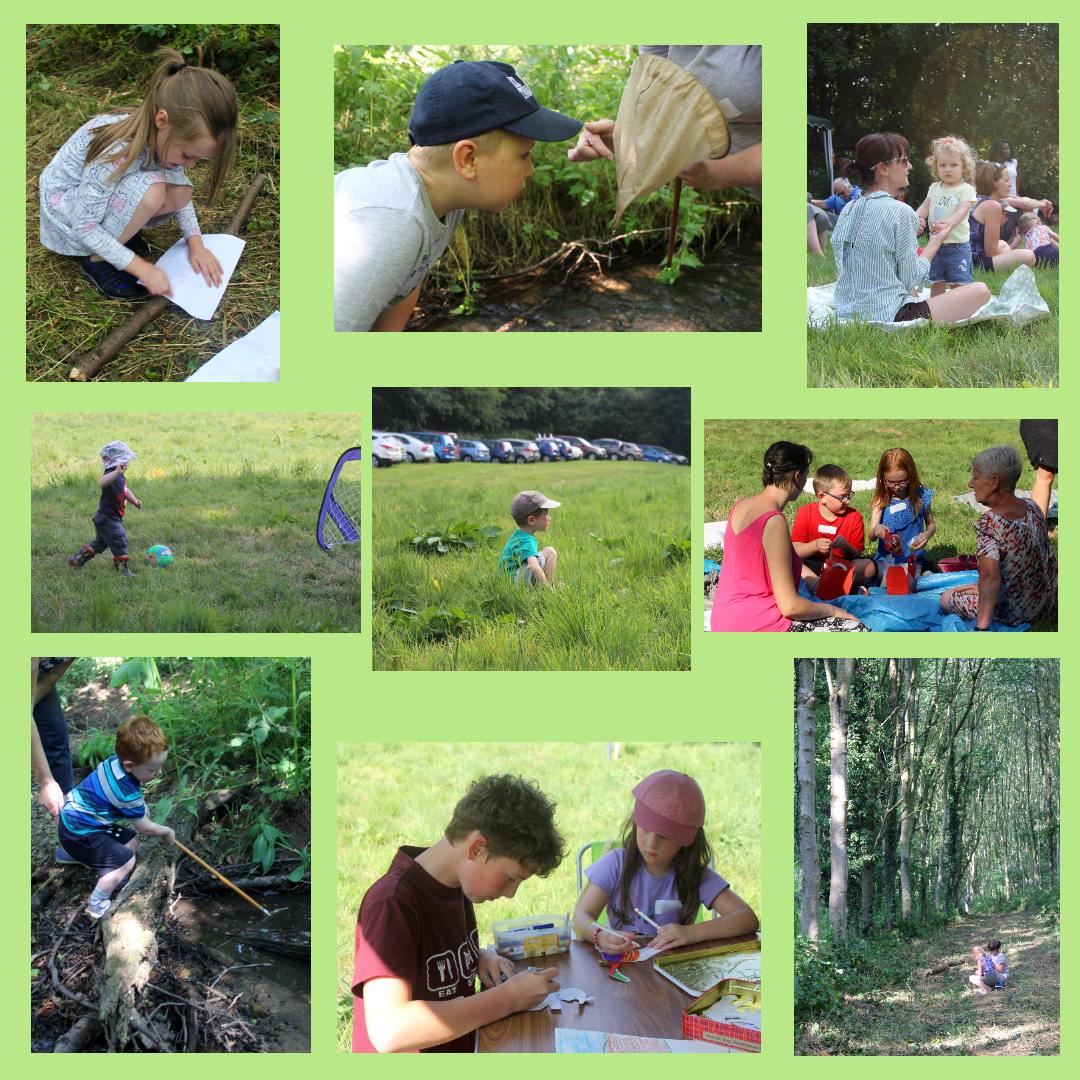 Fun Messy 23.06.18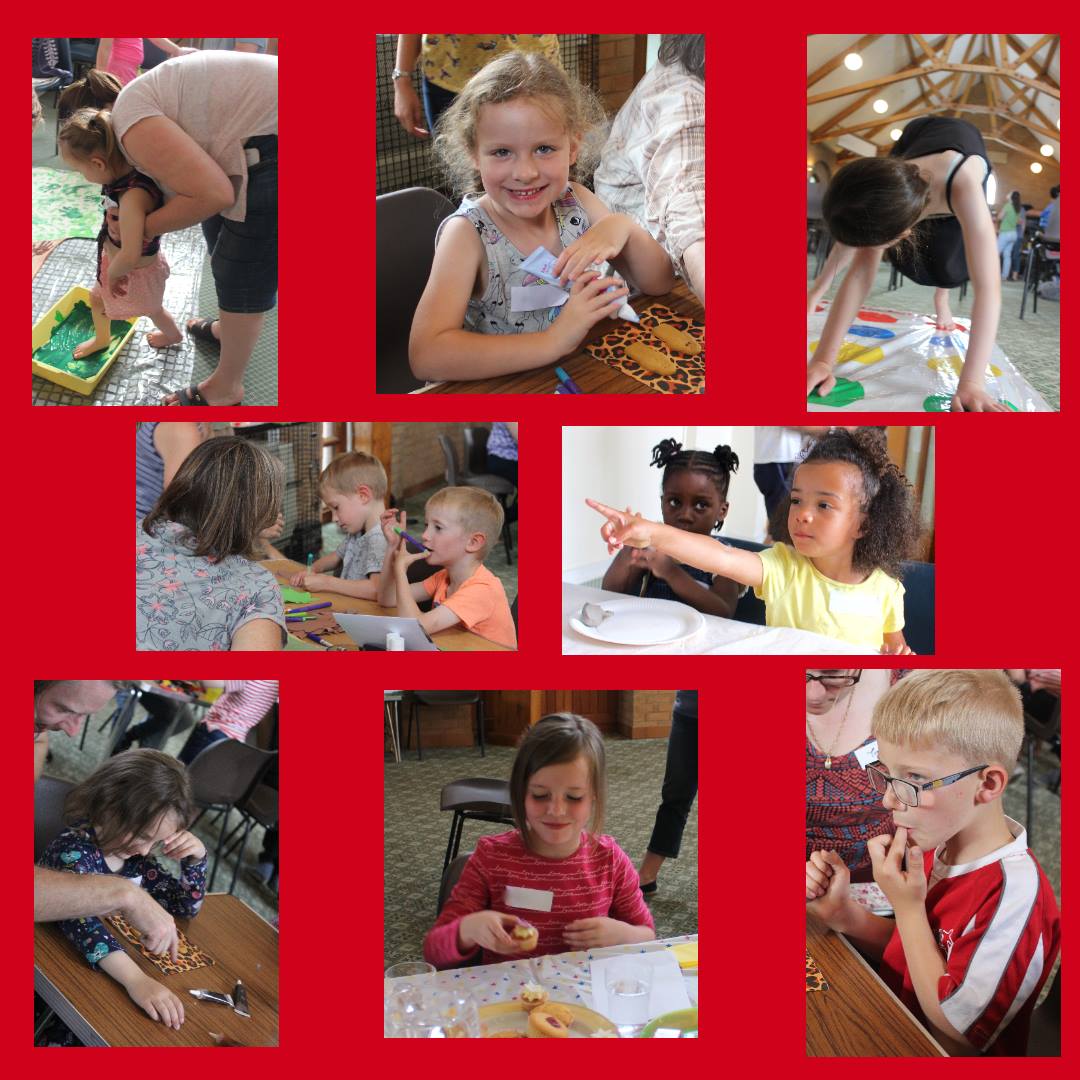 ALSO, TO FIND OUT MORE ACTIVITIES FOR CHILDREN PLEASE EXPLORE OUR SIMILAR PAGES, BELOW.