During these difficult times we must remember…
'The light shines in the darkness, and the darkness has not overcome it.'

and, look upon the rainbow…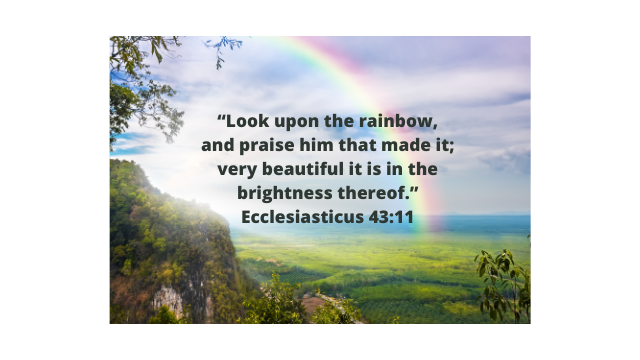 Please see our Zoom Services, Newsletter and Virtual Services pages for information regarding online services.
Don't forget we have many resources to help during this time, including:
…and much more!
However, if you need further help, please let us know.
Throughout 2020 the pandemic resulted in suspended public worship across the UK. But we, as a parish, continued. Please see below several letters from the clergy regarding the Covid-19 pandemic.
The Clergy issued a letter (June 2020) regarding the changing situation in relation to Covid19.
Please download the letter by clicking the 'Download' button below.
A vitally important question from the Vicar (May 2020), 'Is it better to play football on your own or as part of a team?'
The Revd Robert Legge wrote a letter regarding the current situation (March 2020) around the Coronavirus (Covid-19) and the churches.
Remember, church is more than a building!