Here is the Faithful Friday word for you!
Faithful Friday is an initiative from our clergy to further explore the Word of God and to reconnect people with Bible verses
Please feel free to reflect on what each passage means to you and let us know if any of the passages inspire you.
This time we are also including a blog style comment, please see our Facebook page or Newsletter for the blog comments.
There are also two videos a week from the Clergy, released on a Monday and Thursday as part of the Morning Prayer Readings. Find out more on the parish Youtube account.
Also, explore our other posts at: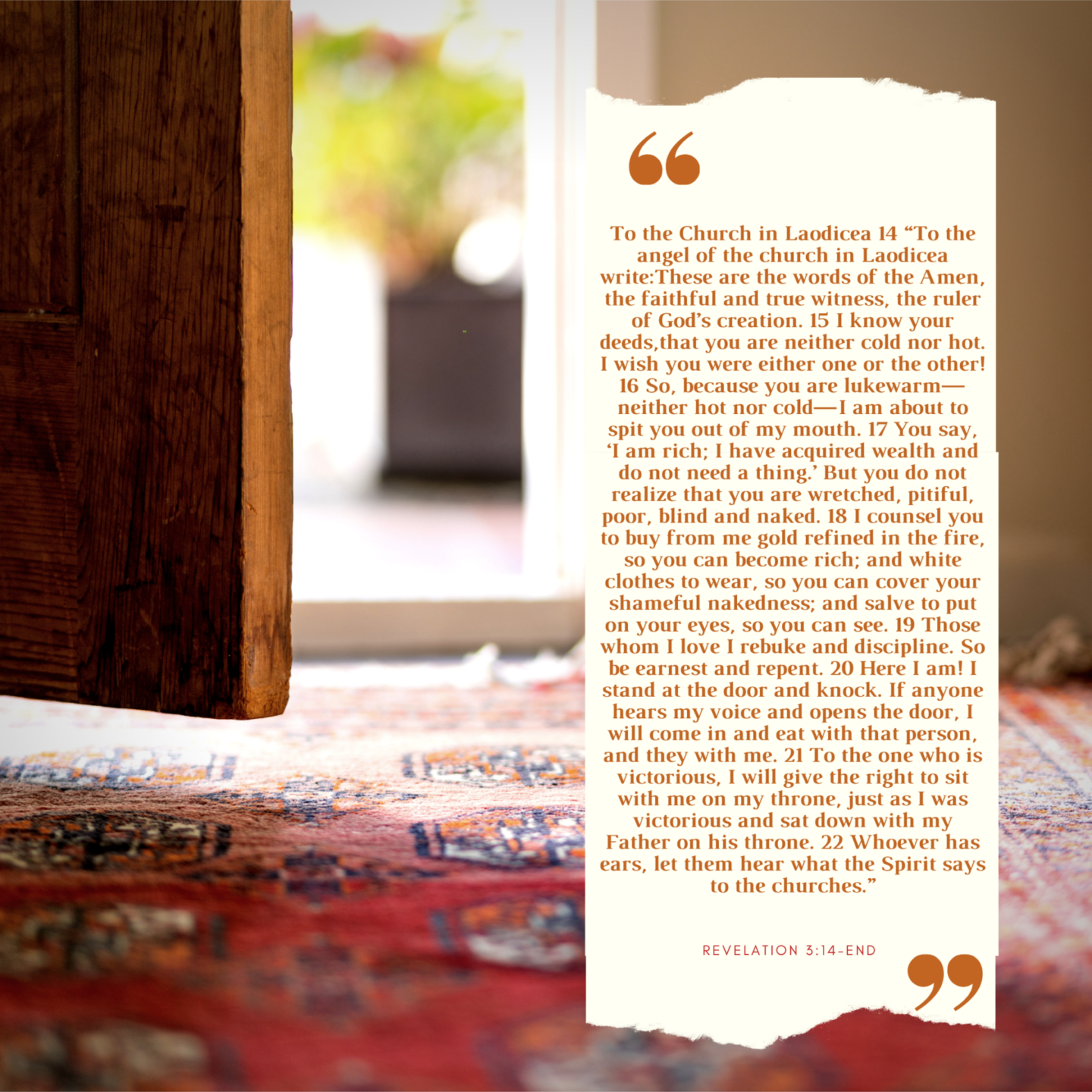 Faithful Friday for 6.11.2020
Chapter 1, verse 3, of Revelation: Be blessed in reading this book! We can take encouragement from this book that was written to those facing fierce persecution, and who were tempted to wonder who exactly is in charge. Has God lost control? Is there a great power at work? We are invited to look through the door into heaven to see the spiritual reality behind what is happening. The details might be puzzling, but catch hold of the overall vision. Here is an unseen dimension that needs acknowledging in all the situations we face: we have an almighty God who deserves and receives total devotion and constant worship. Will you lay your crown before this God?
Faithful Friday for 13.11.2020
The world around us might be trembling because it's Friday the 13th, but let's be those who pick up God's blessing for reading this book (remember Rev 1:3). The events that are described in these pages are gruesome and tragic; they represent the real trials of those facing persecution from a power that is far greater than themselves. Yet, the umbrella message, arching over the whole book, is 'remember who is in control'. There's a key aspect to all of this in 9:20 which indicates that the plagues were meant to prompt people to repentance, but their message was ignored. To repent is to re-think what the situation is, who the power really resides with, who the King is; will we lay our crowns before that King?
Faithful Friday for 20.11.2020
Revelation, you might remember, is written to encourage those Christians who were facing great persecution. They are not lifted out of their troubles, but they are given a greater understanding by seeing something of the spiritual reality behind their physical circumstances. In these chapters this week we see how our enemy, the devil, tries to mimic God in an attempt to mislead people and prevent them from seeing God's goodness: he has 'crowns', and 'a fatal wound that was healed'. However, this trinity of something less than God's perfection is no match for God; this is not a battle of equals. Let's pray that we (and those around us) might indeed be people of patience and endurance and faithfulness.
Faithful Friday for 27.11.2020
In this part of Revelation the forces for evil have gathered at that famous place, called Armageddon, seemingly for a great battle, but in the very next verse we hear from heaven, "It is done!". Doesn't that remind us of the cry of Jesus from the cross? In which case let's see the next two chapters as the view from victory of the complete and final destruction of all that is evil. It's still hard to live through the times that are described in these chapters, but we do so knowing that the battle is the Lord's and the victory is his, and we share in both! In the darkest of days we are invited to remember that the light of Christ has come into this world, and light is stronger than darkness.
Faithful Friday for 4.12.2020
As we read to the end of the book of Revelation we can in many ways breathe a sigh of relief: we have made it to the end, and we are looking for that blessing for those who read the words of this prophecy. But more than this, we see that we can make it safely to The End because Jesus is the one who wins in the end, and we can share in that victory if we have 'nailed our colours to his mast' – to his cross. Sit back and enjoy these final chapters and their descriptions of all that lies ahead for those who follow Jesus – and then sit forward, remembering that we are not meant simply to hold onto this good news for ourselves, but are to hold it out to others.
Faithful Friday for 11.12.2020
If a tree falls in a forest and there is no-one there to hear it, does it make a sound? This is the same sort of question as "Do I only need to be sorry for those sins where I have been caught?", which is the same sort of question as "Does it matter what I do in private, so long as my public life is acceptable?" When Paul writes to the Thessalonians he says a big Yes to that last question. He reminds us that we are called to imitate Jesus with a life of purity that matches the outside with what is in the inside, and that we are offered the power of the Holy Spirit to make that a reality. It's a high calling, but we have his massive resources to get there.
Faithful Friday for 18.12.2020
The miraculous conception of John the Baptist stirred hope in a world that hasn't heard from any prophet of God for 400 years.  Did God still care?  How much longer did they have to wait for the old prophecies of a Messiah to be fulfilled?  It's no wonder that some were doubtful, including the father of this important child who would become to be known as John the Baptist, the herald of the Messiah.  Others would slowly begin to piece together the old prophecies and the new events in their day.  Can we appreciate afresh all that God was doing THEN and how it still has an impact upon our lives NOW?
Faithful Friday for 25.12.2020
What a great day for which to write a Faithful Friday piece!  Amongst all the other feelings and reactions to Christmas this year, let's make sure there is room for us to offer our praise and thanksgiving for the birth of the Saviour, the great Rescuer.  Long promised by God we rejoice today that his promises were fulfilled.  It wasn't just good news for God's ancient people; it was a message of joy for the whole world.  God became a man in order that we might have the opportunity to know him and respond to him.  This birth brings the gift of life, eternal life with God: please receive it, open it and indwell it!