We have created a Children's Corner to encourage all age family worship, learning and fun during this current time.
Please check out any of the following links for ideas and inspiration for you to get involved with. There will also be a post a week of different activities suitable for all the family on the parish Messy Church Facebook account, please see below for the link.
Finally, we would love to know how you get on, please send stories and pictures of any activities or creations to media@kidderminstereast.org.uk.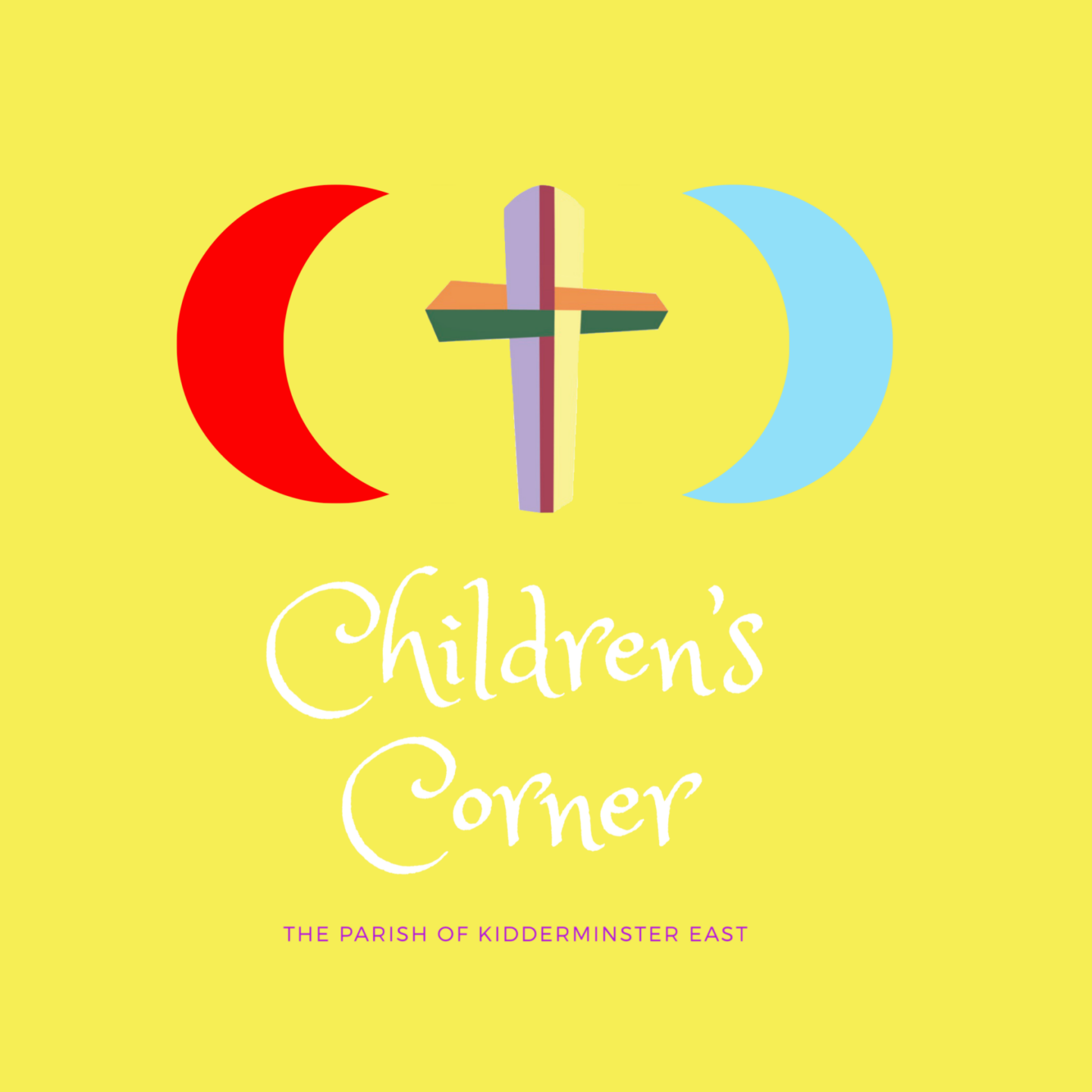 Revd Robert Legge is doing Saturday Children's Talk videos.
Find out more on the parish YouTube account at:
https://www.youtube.com/channel/UCLaFKOWyKFFkuvG4shkG8-g
Activities:
Greetings Cards – Why not try your hand at making some greetings cards to send to people who are alone during this time. Design, draw, colour and write a message to let them know they are not alone!
Puppets – God told Noah to save pairs of animals in his ark but we only have one of each animal! Can you help us complete the pairs?! Or, can you make your own Noah and his ark?! You could make yours into puppets, like we have, and then act out the story of Noah and the ark!
Characters – Why not make your own Adam, Eve and snake characters to help explain the story of temptation?!
Praying – Mix praying with craft by making a prayer wheel or prayer sticks
Seasonal – Have a go at making an Easter garden or Christmas christingle.
Bible Cards – Create cards around the people you can find in the Bible to help get to know them more.
Colouring – Colour in the sheet to help say thank you to our Key Workers.
For examples, please see the pictures below.
The parish have set up their own Pinterest page with ideas and resources you could use as inspiration.
Find out more at:
https://www.pinterest.co.uk/parishofkidderminstereast/
Messy Church have their own website, Instagram and Facebook accounts with daily resources and activities for all the family, as well as the parish website page, Facebook account and Youtube playlist.
Find out more at:
The Parish Messy Church page – with videos including: weekly children's talks, Messy hello and learn to sign the Lord's Prayer.
https://www.messychurch.org.uk/covid-19
https://www.messychurch.org.uk/resources/messy-church-home-ideas
https://www.instagram.com/messychurch/
https://www.facebook.com/messychurchBRF/
https://www.facebook.com/Kidderminstereastparishmessychurch/
The Diocese of Worcester have created multiple resources and ideas to help connect young people and help families share their faith.
https://www.cofe-worcester.org.uk/news/2020/03/19/resources-youth-workers-during-coronavirus-crisis
https://www.cofe-worcester.org.uk/children-family-worship-at-home
Check out Thy Kingdom Come on Facebook for podcasts from lasts year's Family Prayer Adventure podcast. Great for all the family especially for children aged 7-11 years old.
https://www.facebook.com/pg/ThyKingdomComeUK/about/
Together at Home has been set up to provide free resources for churches to share with their families to help them explore the Bible and learn about God together.
So, we can still be 'Together at Home' whilst we are unable to meet in our church buildings. Each week they are producing packs full of family activities, Bible study, prayer and printable puzzle sheets to help children and families connect with God and one another.
The Bible Society have some wonderful resources for all the family, including booklets, animations and activity sheets.
Please find out more at:
https://www.biblesociety.org.uk/get-involved/easter/
Twist is a "resource to inspire families and children's groups into Godly discussions.
It was also designed to reflect the TV show made with TBNUK, on this website you will find: TV SHOW pages that reflect the TV show with extra videos, a Bible passage, faith questions, a little activity and printable puzzle pages.
Worship for Everyone is a Family who create songs to unite all ages in worship.
Find out more at:
https://www.facebook.com/worshipforeveryone/
Illustrated Ministry is providing free, weekly, faith formation resources for all ages, at:
https://www.illustratedministry.com/flattenthecurve
Open Doors have a Prayer Passport children so can become a virtual traveller to 50 countries on the Open Doors World Watch List.
http://media.opendoorsuk.org/document/pdf/Prayer%20Passport.pdf?_ga=2.177582629.1416967271.1594810670-563429505.1570794406&_cldee=b2ZmaWNlQGtpZGRlcm1pbnN0ZXJlYXN0Lm9yZy51aw%3d%3d&recipientid=account-395a78d4f793e71180dd000d3a23e0d0-e62059bedab94a6bafc5ff894edba198&esid=17c2e9e7-59c7-ea11-a82a-000d3a2cff99