St George's Church, Radford Avenue, Kidderminster, DY10 2ES
About Us: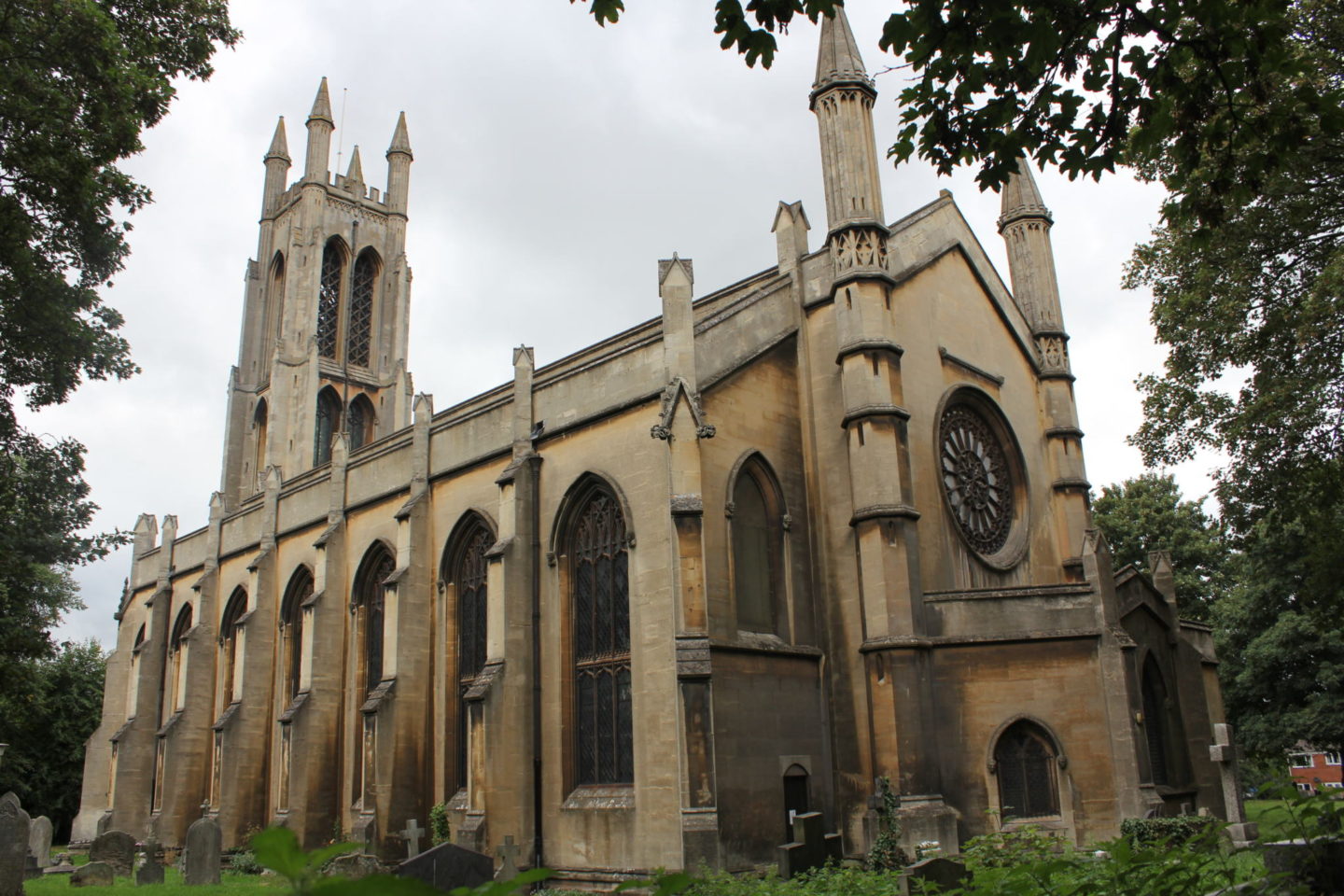 St George's is a Grade II* listed, "Waterloo" church built after the battle and consecrated in 1824. It was rebuilt after a fire gutted it in 1922. Located close to the center of Kidderminster, the church tower can be seen for miles around. Whilst it may appear imposing from the outside, St George's has a light and airy feel, and you will always receive a warm and friendly welcome. To find out more about the history of the church, and the churchyard, please scroll down to the bottom of this page or, alternatively, come along to a service or an event where the church is open. There are guidebooks and leaflets available to look through.
St George's Church is one of the five churches within the Parish of Kidderminster East, located on the corner of Birmingham Road and Radford Avenue in Kidderminster. It costs £289 a day to run the church and we receive no government funding.  A donation will assist us to continue our work with our local community (including our Half Term Messy Church events for children, monthly Pop-Up Cafe and weekly Friday morning coffee shop) and enable to us to continue to look after our Heritage church for future generations.
So please give as generously as you can and thank you for your support.
Services:
At St George's we use a variety of different styles of music and worship. We have five regular worship services each week ranging from a traditional Holy Communion Service at 8am every other Sunday morning to Worship for All, a less formal service, normally, at 11am on the 3rd Sunday of each month. Moreover, most services are around one hour long. We also have a children's corner with toys and activities.
Please see our Services and Calendar pages for more information regarding when the next service will take place.
Accessibility:
The church has off-road Disabled and limited parking spaces and limited parking on the road outside the churchyard. There is a Hearing Loop system for those hard-of-hearing.
Wheelchair access is through the side door by the annexe. Toilets for disabled and baby changing facilities are available in the annexe.
Events:
Life Events (Christenings, Weddings, and Funerals) are available by arrangement. Please see the individual pages for further details.
We are lucky to host a variety of Concerts and other performances. For further information regarding the next event please see our Calendar.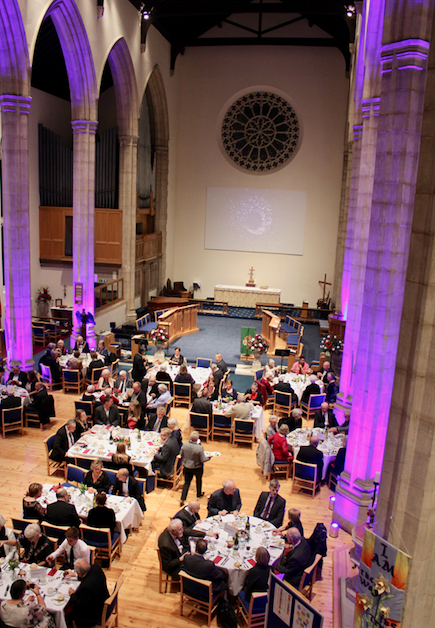 Additional Information:
The church has an active choir (to which new members are always welcome) and music makes up a large selection of the worship at St George's.
For further information contact Tim Morris, the Director of Music, on 01562 744333.
St George's is a Fairtrade Church.
The church has an annexe which is used by many different groups throughout the week and can be hired for special occasions. It has a meeting room and recently refurbished kitchen.
St George's have a maintenance team, which meet every Monday morning from 9:30 till 12:30. They work to keep the Church, Churchyard and Annexe in good repair for future generations. The volunteers take on tasks, of painting, carpentry, bricklaying, gardening, cleaning, etc. It is a social group, of men and women, enjoying a morning together. The group, 'Faith in Maintenance', welcomes anyone who would please come like to join.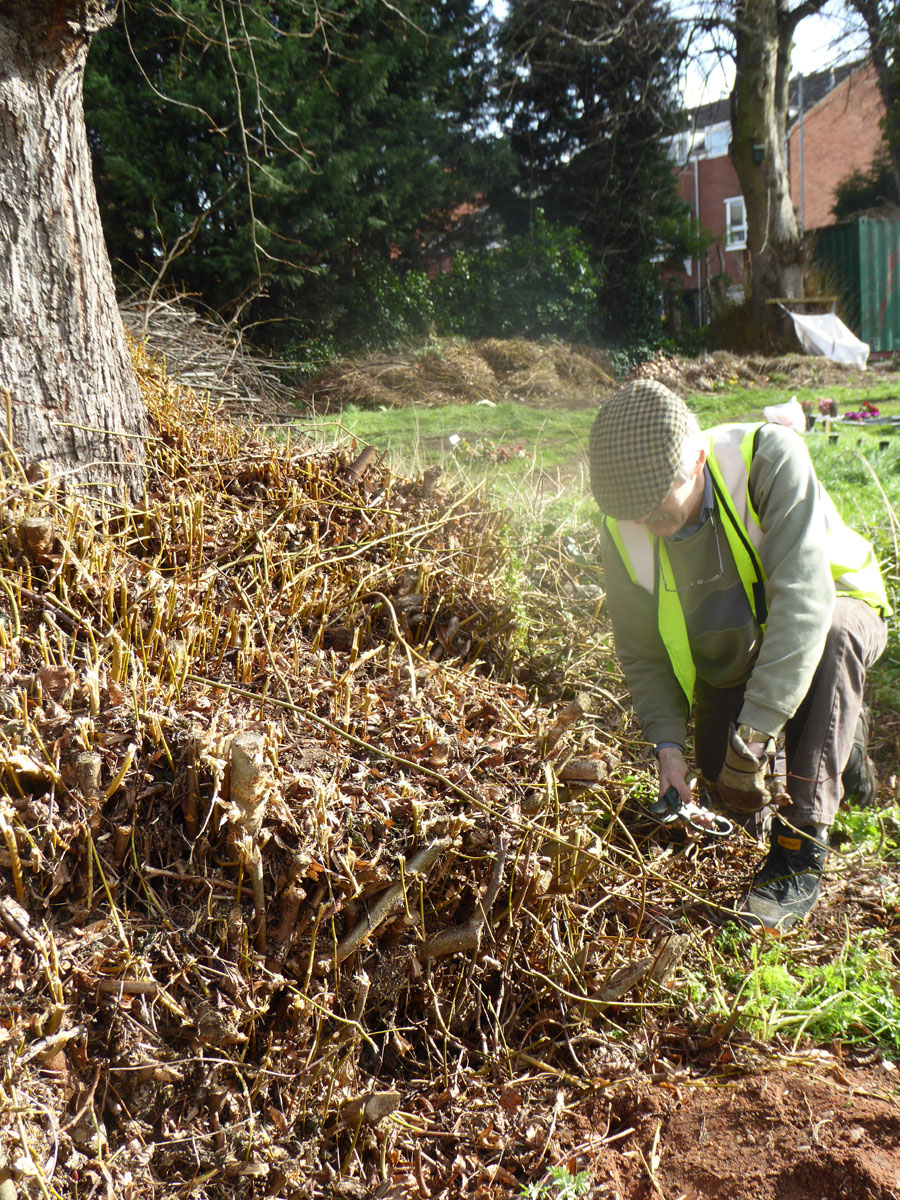 Please check our Groups heading to find out about all the different activities run throughout the parish.
History:
Mattie Underhill (previous Church Warden) completed a digitisation of St. George's Churchyard in 2014. As a keen amateur photographer, it was Melvyn Thompson's recent book 'St George's: – A Waterloo Church' and a 'Party in St George's Park' which prompted her to carry out the work.
Names are now in an alphabetical index see attachment, which can be requested from Mattie, contact details below, or a printed version is available in St George's Church for inspection when the church is open.

Mattie also has a select amount of pictures and possibly further information, that may be of use to people intending to search their family history and/or the history of the church, contact her on maunderhill@blueyonder.co.uk.
If she cannot help you the main location of historical information is the county library: The Hive, Sawmill Walk, The Butts, Worcester, WR1 3PD, which houses microfilm copies of baptisms, marriages, burial and some newspaper records for the county, parish and Diocese. Accession numbers 8446, 9205, 9799.
'St George's: – A Waterloo Church', is a local history book published in September 2009. The book has been compiled and written by Melvyn Thompson whose association with St.George's choir started near the end of the Second World War.
If you would like further information from Mr Thompson or are interested in purchasing the book please contact him on 01562 67077 or mel.thompson@sky.com.