There are several Knit and Natter groups running within the Parish of Kidderminster East.
St George's Knit and Natter group meet on a Wednesday, 2-4pm. Everyone is welcome to join for tea and cake, and either to knit for charity or to do their own knitting, sewing or crochet.
There is no charge and we can supply yarn and needles.
Some of the knitted garments have been sent to a variety of organisations. For example, the group have sent jumpers, hats, mittens, and scarves, blankets and shawls and hats for tiny premature babies together with 'octopuses' which mimic the umbilical cord for neonates.
There are also organised coach trips to places such as Tintern Abbey, to Gloucester Quays, Stratford and Evesham Country Park and Weston. These are of course open to anyone.
Please come along to a Wednesday session if you are interested in joining, anyone is welcome!
St Chad's have a small group which meets during Café Chad to knit together for either charity or personal use.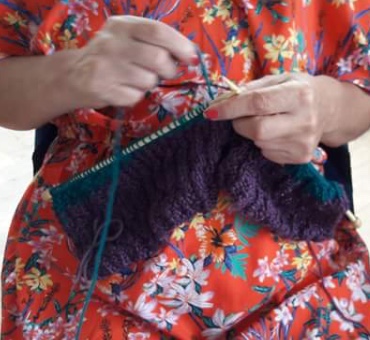 Café Chad is located at St. Chad's Church, the Knit and Natter group runs on a Monday, 10:00am–12:00noon. Tea, coffee, and cake are available through the Cafe. The group also knit for different organisations and events. For instance, poppies for the Royal British Legion.
All are welcome to come along.