St Mary's The Virgin, Stone Hill, Stone, DY10 4BE
About Us: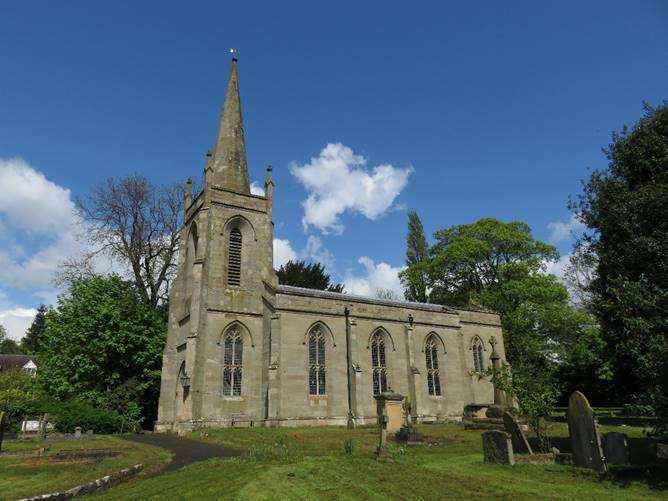 There has been a church at the site of St Mary's since 1269; however, following a fire the present church was built around the 1830s. The parish became part of a united benefice with St Cassian's of Chaddesley Corbett and, more recently, is a member of the five-church Parish of Kidderminster East.
St Mary's is a Grade II listed traditional stone-faced country church, seating about 130 people. The church, complete with a working bell tower and a traditional pipe organ, has a number of stained glass windows including one dedicated to Peter Collins, the racing driver, and one recording the many activities from the life at the recently closed church school.
Furthermore, there are a number of guidebooks available relating to the history of the church and the architecture or furnishings.
St Mary's, Stone, is one of five Church of England churches within the Parish of Kidderminster East and the Diocese of Worcester. We are a small rural church with a very loyal and united congregation, but we can at times struggle to meet our financial commitments especially in the light of the pandemic which caused us to have to close our building for a significant period of time and any donation would help to keep St Mary's open for everyone both regular church members and also form the wider community, in particular we are anxious to keep the church open and available as a venue for wedding couples. 
Services:
The congregation is small but there is a caring fellowship and a warm welcome is extended to all. The services follow a traditional pattern of worship with the accompaniment of organ music.
The church celebrates a number of different types of worship at either 8am or 11am on a Sunday, including Holy Communion (Book of Common Prayer), Morning Worship and Worship for All. Most services are around one hour long.
Please see our Services and Calendar pages for more information regarding when the next service will take place.
Accessibility:
There is limited off road parking on the main A448 road and also down Church Lane. However, ample parking is available, by arrangement.
A toilet and portable disabled ramp are available to help with access.
Events:
Life Events (Christenings, Weddings, and Funerals) are available by arrangement. Please see the individual pages for further details.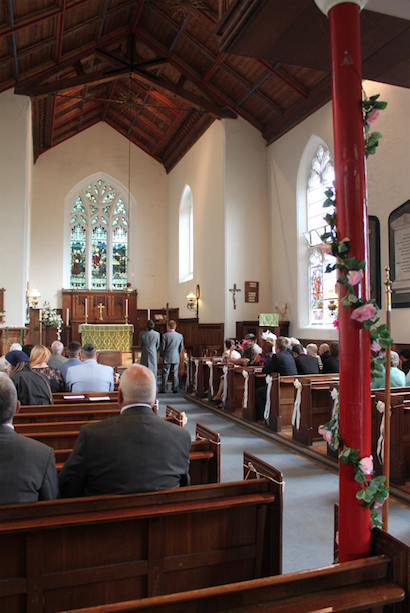 Moreover, outside of our Sunday worship we have joined together this year for the Parish United Services and Messy Church events. Finally, there are a number of social events run through the church including the Annual Bluebell Walk and cycle ride.
Additional Information:
A small church room is situated at the edge of the church boundary and is often used for additional meetings and social events, including coffee mornings.
Please check our Groups heading to find out about all the different activities run throughout the parish.