During the main Coronavirus lockdown in England 2020 Revd Robert Legge created 101 videos.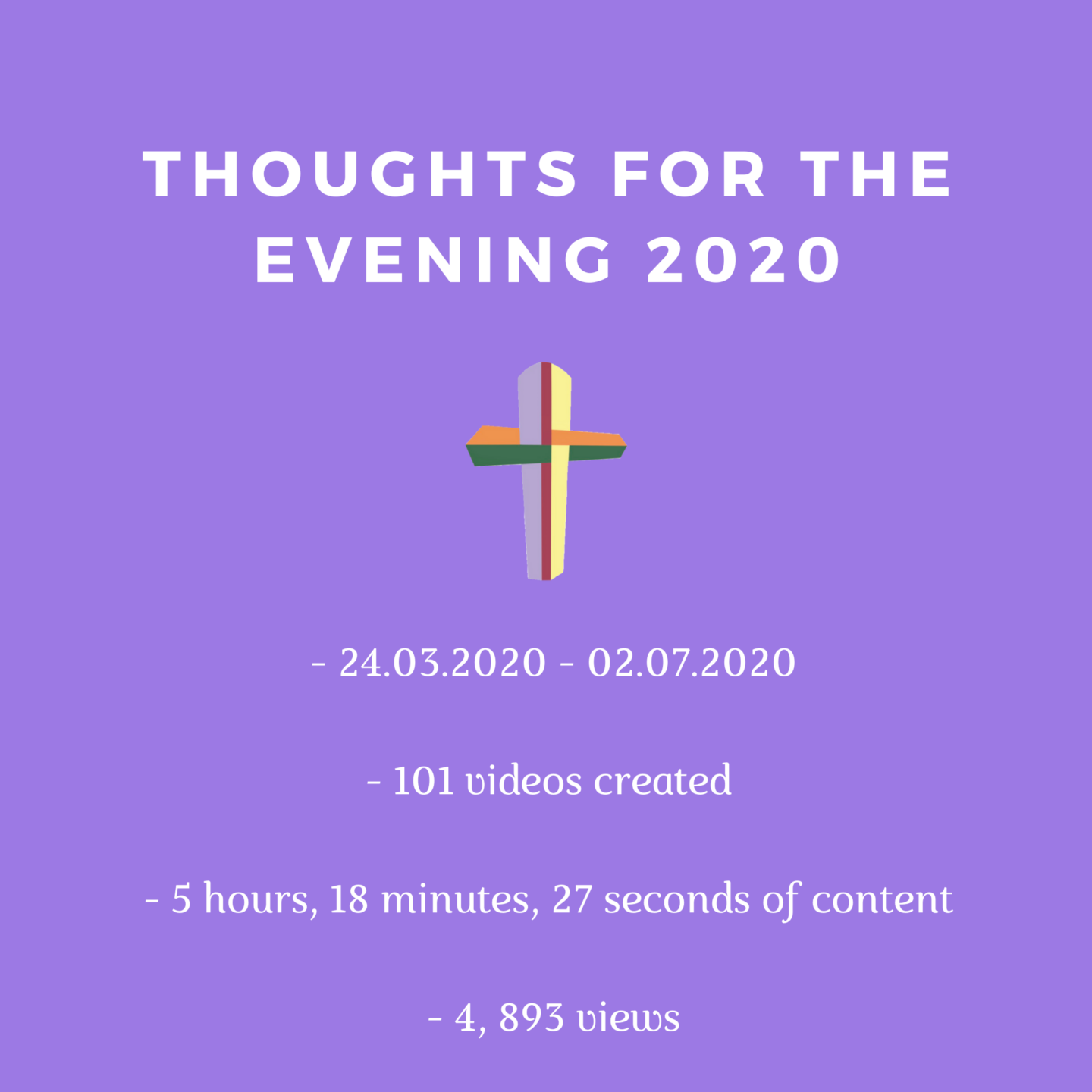 The videos showcased his thoughts for each evening based on stories and people from the Bible.
To view the videos please visit the Parish Youtube channel.
Finally, please also explore our Virtual Services page, Prayer Resources and Tuesday Thoughts for further support during this time.