January:
We saw the return of Messy Church, Stone Corner Cafe, St George's Pop-Up Cafe and Cafe Chad.
On January 12th the Bishop of Worcester announced that the Lord Chancellor had approved the appointment of the Revd David Hildred as Team Rector of the Benefice of Kidderminster East.
The Marriage Preparation course started at St Cecilia's.
The K.E.Y. Youth Alpha course started on Sunday, 19th January.
The Week of Prayer for Christian Unity occurred on 18th – 25th January 2020. During the Week of Prayer for Christian Unity 2020, we prayed for unity through 'Unusual Kindness'.
St George's hosted a Tea Dance on Monday 27th January.
February:
A new board games event started at St Cecilia's on Sunday 9th February.
All are welcome! Come and meet new people, and have some fun! Refreshments will be available.
The Bishop's Council examined the future of ministry (clergy and lay) across the diocese and reviewed the basis on which Parish Share is calculated with 'Open Conversations' which took place across the county!
Ash Wednesday was celebrated with a Holy Communion Service, with Ashing, on Wednesday 26th February, at St George's.
There was a special service on February 29th for St Cassian's day, as Chaddesley Corbett has the only church in the British Isles dedicated to St Cassian.
St Chad's Church hosted an Art Exhibition on Saturday 29th February.
The Messy Core Team put together two questionnaires to collect some data on Messy Church over the past 18 months to help improve and learn from previous Messy Church events.
We created a Lent Challenge for you! There were 40 single-word themes, inspired by Matthew, Mark, Luke, John and Genesis, to influence you during Lent.
March:
Andrea Sheppick spoke about the work of Tearfund at St George's Church on Sunday 1st March.
St George's held a Quiz Night and Supper on Tuesday 3rd March.
There was a service for World Day of Prayer on Friday 6th March at St George's Church, "Praying for Zimbabwe".
The UK entered it's first Lockdown of 2020 as the Covid-19 pandemic hit and sadly many events were cancelled and/or postponed.
Thy Kingdom Come created a National Call to Prayer on 22nd March at 7:00pm by 'Lighting a Candle of Hope'
They wrote:
"At such a time as this, when so many are fearful and there is great uncertainty, we are reminded of our dependence on our loving Heavenly Father and the future that he holds. Therefore, at 7pm this Sunday, light a candle in the windows of your homes as a visible symbol of the light of life, Jesus Christ, our source and hope in prayer."
Our Youtube Channel began, with Compline and Holy Communion services and much more.
This site as well as the parish Facebook, Twitter and Pinterest accounts continued to be used as platforms for prayer, updates, virtual services, and the sharing of Christian values.
Our first virtual services started, including: the Transferable Skills video, Thoughts for the Evening series, Children's Talks, Morning Services, Evening Services, and Morning Prayer Readings.
April:
Revd' Robert Legge issued a letter to everyone regarding the very different Easter we faced.
Each week on a Thursday the 'Contemplative Prayer Evenings' started.
The churches were empty but so was the tomb! We celebrated our first virtual Easter and our first Zoom Service.
Revd Eva McIntyre put together a simple order of service for the breaking of bread and sharing of wine at home.
May:
Archbishop Justin Welby delivered a Pentecost reflection for the conclusion of the "Thy Kingdom Come" initiative.
June:
You can read churchwarden Clare Stockford's experience of reopening St Cassian's on the Diocesan website.
July:
Our Virtual services continued.
The PCC established a Strategic Thinking Group ("STG") to look at the pattern of services in the parish over the medium and longer term and created the Parishioner Survey 2020.
August:
We were able to start planning and orchestrating the re-opening of our churches!
September:
During lockdown, many people showed an interest in finding out about the Christian faith. We were pleased to be able to start a weekly online parish Alpha course on Tuesday 8th September.
Annual Parochial Church Meeting APCM (for all on the Parish Electoral Roll) took place on Monday 28th September in St George's Church.
The Strategic Thinking Group undertook a Parishioner Survey to look at the pattern of services in the parish over the medium and longer term.
October:
We celebrated Harvest all across the parish on Sunday 4th October. The Churches all collected items for HELP or Kidderminster Foodbank.
November:
November marked the second National Lockdown.
During Lockdown, our clergy, Robert and David, lead Prayers online via Zoom on each Monday and Tuesday lunchtime for 'A Month of Prayer during Lockdown'.
In previous years we have run a Memorial Service designed for those for whom we have led funeral services in the recent past. Unfortunately, we needed to do an Alternative Bereavement Service. We invited you to share the name of someone who has been part of your life and has sadly died this year, by writing it on a label and placed in the designated areas outside each church. Then, at 7:00pm every day, Monday 2nd November to Friday 6th November, you were invited to join us for a short on-line act of remembrance, via a live-streamed on our Facebook page.
Remembrance Sunday 8th November 2020 – We invited you to bring a cross to one of our churches for Remembrance Sunday. Each of the churches had a designated outside area to "plant" crosses in the days leading up to Remembrance Sunday.
December:
We collected items for the local Foodbank through the Reverse Advent Calendar.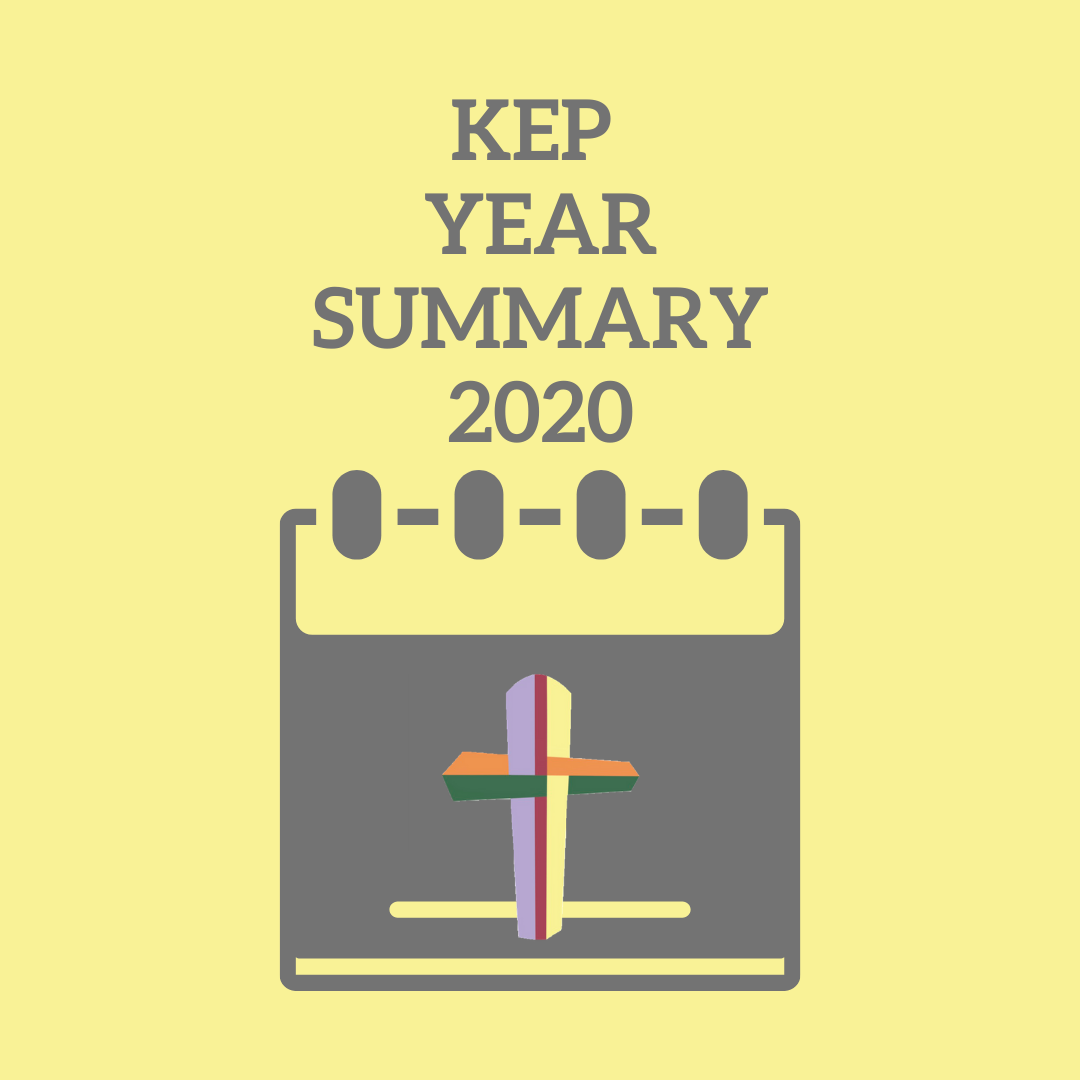 Please view our other Year Summaries at: